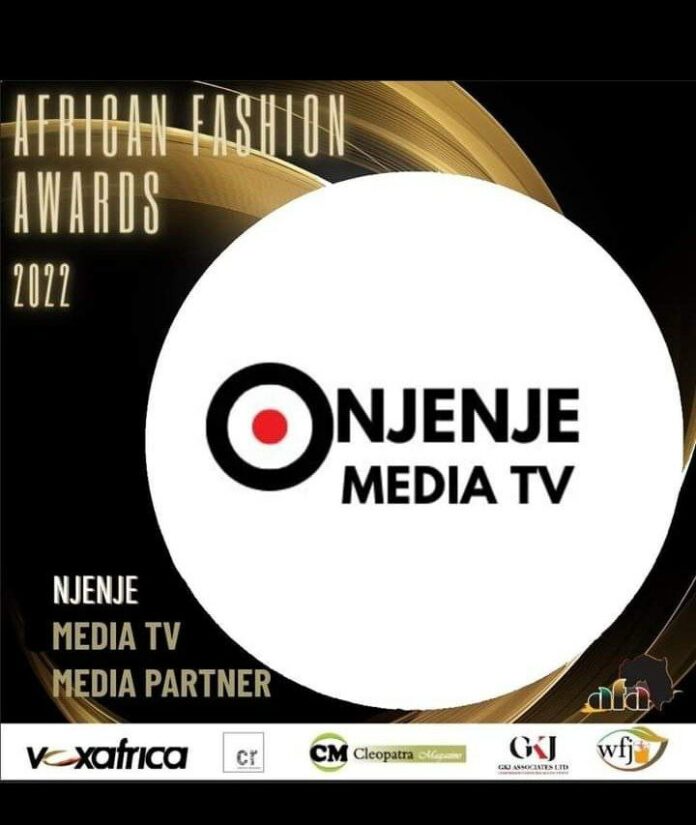 African Fashion Awards, an award that celebrates, recognizes, and rewards the immense talents of Africa and those who stood out there has announced a partnership with Njenje Media Group.
The partnership will see Njenje Media become one of its official media partners for the 2022 edition of the annual honors.
This year's award would take place at Freemasons Hall, London, United Kingdom on Friday, October 28th, 2022 with eminent personalities across Africa and the globe expected to grace the event.
Njenje Media TV and News are part of the Njenje Media Group media platform that reports on issues, news, politics, Diaspora and current affairs while serving as a torch bearer to putting governments, and Nigerian leadership to account.
The African Fashion Awards while announcing the collaboration on its Facebook page wrote:
"We are very excited to announce Njenje Media as our media partner for this year's African Fashion Awards.
"Njenje Media is a media platform dedicated to investigating and reporting events happening across Nigeria, Africa and the globe.
"Watch online via their YouTube channel
Follow Njenje Media on all social media platforms Njenje Media]
—————
"This year's African Fashion Awards will take place at Freemasons Hall on Friday, October 28th, 2022🗣
"Don't miss one of London's most exciting annual events. Spaces are limited, buy your ticket ASAP to avoid disappointment!
Tickets at Eventbrite. https://www.africanfashionawards.com/events/
#africanfashionawards2022
#africanfashioncreatives
#africanfashiondesigners