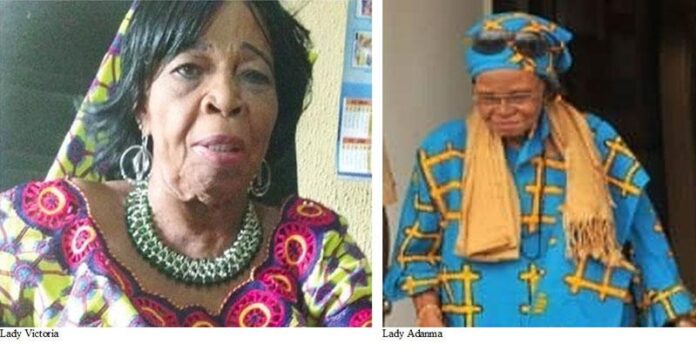 Saturday the 22nd of August 2021 was a sad day for many, as lady Adamma Okpara the wife of the late Premier of the Eastern region, the legendary M.I Okpara passed on at the age of 96, Njenje Media reports.
Lady Adanma Okpara was married to the iconic late Dr Micheal Iheonukara Okpara, nicknamed M I Powers, who served as Premier of the old Eastern Region from 1959 to 1966, and together, they gave the people of the old Eastern Region, a first-class government whose achievements continue to reverberate even till this day.
She would have been 97 this December.
Today, Monday the 23rd of August 2021, a day after the death of Adamma Okpara, lady Victoria Aguyi Ironsi the wife of Nigeria's first head of state, late General J.T.U Aguiyi Ironsi also joined her ancestors at the age of 97.
Victoria's husband Aguiyi-Ironsi was the supreme commander of the National Military Government for six months before being overthrown and assassinated in the 1966 Nigerian counter-coup.
Born on November 21, 1923, Lady Victoria was the second First Lady from January 16, 1966 to July 29, 1966, when her husband, Aguiyi-Ironsi, was killed in a counter-coup led by late Gen. Murtala Mohammed.
Both women hailed from Umuahia North Local Government Area of Abia State.