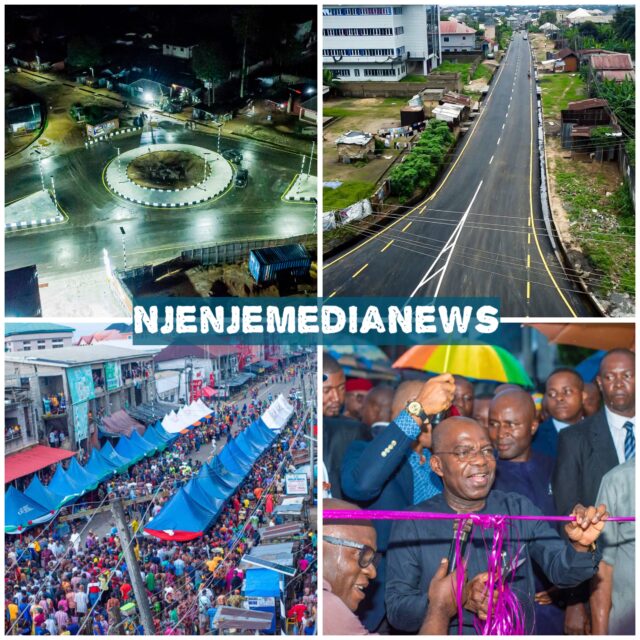 The Aba city in Nigeria is a rapidly growing community and a hub of commercial activity. Recently, the city has launched ambitious plans to rebuild its infrastructure and turn it into a thriving commercial hub. In furtherance of this goal, the city has commissioned the Cemetry Road, Shalom Road, and Emelogu Road projects, with the aim of providing world-class infrastructure and driving economic expansion.
These projects are only the first step in the transformation of Aba and more initiatives are in the pipeline to attract private investors, enhance transportation systems, and establish recreational facilities and ICT-innovation parks. This will open up a plethora of opportunities for Aba and its citizens, making it an attractive investment destination.
However, attaining this goal is contingent upon the support of the people of Aba. The residents must comply with tax regulations, dispose of waste responsibly, and collaborate with security agencies. In addition, they must refrain from engaging in activities such as extortion, which will hinder the process of development. The city has also declared its resolve to address such activities in strict accordance with the law.
Additionally, the city is committed to fortifying security systems and ensuring the safety of lives and property. This will create a conducive environment for investment and economic growth as well as foster social progress.
The road projects initiated by the Aba city are a significant step towards its mission of rebuilding. The citizens of Aba have extended their unwavering support and it is now time for them to rally behind the vision of a prosperous Aba. The city has promised to deliver world-class infrastructure and implement impactful social investment programs in return for this trust. By adhering to the city's regulations, cooperating with security agencies, and refraining from activities such as extortion, the citizens of Aba can help to ensure the success of this mission.
#SouthEastSummit2023,
#SouthEastBeyond2023,
#SouthEastTimeForAReset,
#DemandForABetterSouthEast,
#SouthEastSecurity,
#ASaferSouthEast,