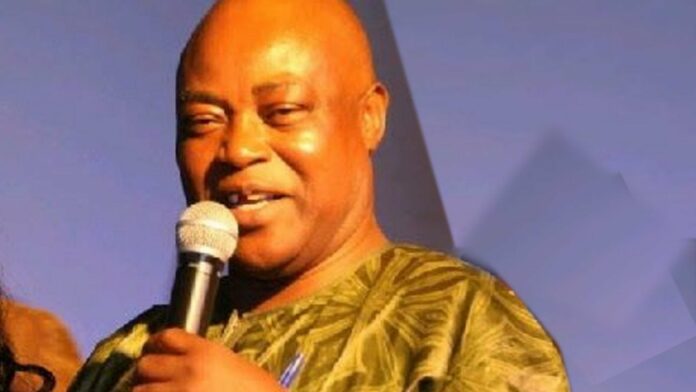 The former publicity secretary of the defunct new Peoples Democratic Party, nPDP, Eze Chukwuemeka Eze, has accused the Rivers State Government of what it describes as a shabby response to the call for emergency rule in the state.
Eze, a chieftain of the All Progressives Congress, APC, and an ally of former Minister of Transportation, Rotimi Amaechi, also justified the position of the party's governorship candidate, Tonye Cole, on an emergency rule in the state.
Eze in a statement he made available to DAILY POST, was reacting to comments credited to Rivers State Commissioner for Information, Alabo Chris Finebone who berated Amaechi and Cole over the call for a state of emergency.
"One would have loved to see the commissioner address the very pertinent issues raised by Pst. Tonye Cole," Eze said.
In the said statement, Finebone, a former APC spokesperson, who recently joined Wike's government, accused Cole and Amaechi of transferring state-owned assets to Sahara Energy, a global oil and gas conglomerate and brainchild of the APC candidate, under controversial circumstances shrouded in illegality.
"[The] same Chris Finebone it was, who berated Gov. Wike over [the] same allegation of illegal sale of state-owned assets and diversion of proceeds by former Gov. Rotimi Amaechi and tagged it a ploy to blackmail the Buhari administration in a bid to deny Amaechi his due in the Buhari administration which he fought hard to install," Eze said.
He wondered how the former APC chieftain who now works with Wike has now twisted his opinion on the same subject within a short time.
Eze further postulated that the ceaseless recycling of the N96 billion Rivers State assets sale against Amaechi and Tonye Cole since 2015 till date has made Wike and his government showcase their level of ignorance.
He called on the Wike-led administration to face the reality that it has just a couple of months to vacate office and should get prepared for what is ahead of him afterwards.
According to Eze, Wike's trial of the former Minister of Transport and the APC governorship candidate will amount to nothing and end up as a waste of state resources.
Furthermore, the former nPDP mouthpiece dared the governor to allow the PDP governorship candidate in the state to subject himself to probe by the Economic and Financial Crimes Commission, EFCC, and Code of Conduct Bureau, CCB to prove his innocence.