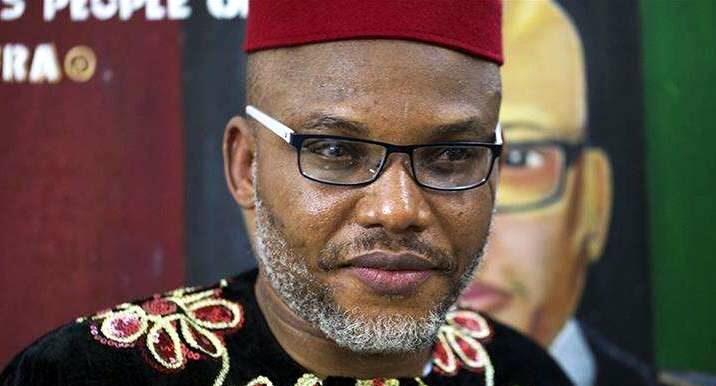 We visited our indefatigable Client – Onyendu Mazi Nnamdi Kanu, today, the 16th day of January 2023, at the DSS detention facility, Abuja, where he is still being unconstitutionally held in solitary confinement.
We had a fruitful briefing with Onyendu, with particular regards to the pending appeals and his cross-appeal before the Supreme Court.
The Federal Government of Nigeria recently adopted a strange and unorthodox pattern of hoarding the processes they filed before the Supreme Court, without serving the same on us.
It is most unconscionable and deceitful for lawyers who are Ministers in the Temple of Justice to engage in acts that undercut and overreach their opponents, especially before the highest court of the land. Why did they not let the Bailiffs do their work if they knew they would not serve Onyendu's legal team? Why the false undertaking, geared towards stealing a match on us? Just why? When did justice delivery become a game of stealth, ambush or musical chairs? Supposing we did not proactively go to the Supreme Court Registry to push for a date for the hearing of our motion to dismiss the Federal Government's appeals and the hearing of our cross-appeal, how were we to know about these deliberately suppressed court processes?
The false oath DPP' representative and a litigation officer in the office of the Attorney General of the Federation undertook before the court's registry to serve the processes on us, has however been exposed, and tackled head-on by the legal team ably led by the erudite Learned Silk, Chief Mike Ozekhome, SAN.
Onyendu used the opportunity presented by the routine visit to thank Ezigbo UmuChineke for their unflinching support, prayers and solidarity thus far. He was full of commendation/praise for the report of your civil conduct even as he continues to urge you all, to continue to abide by the extant laws and international best practices as you have always demonstrated, notwithstanding the level of provocation. He assures you all, that there is light at the end of the tunnel.
It is important to reiterate that Onyendu shall never let you down. He is firm in his convictions, knowing fully well that self-determination is a constitutionally guaranteed right, which cannot be taken away from the citizens under any guise.
Thank you all, Ezigbo UmuChineke, and remain blessed.
We move!
Signed:
Sir Ifeanyi Ejiofor, Esq. (KSC)
IPOB's Lead Counsel
16th January 2023.