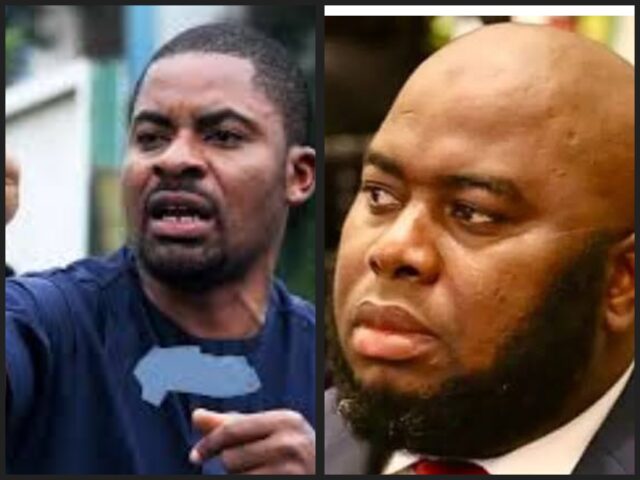 Popular activist, Deji Adeyanju has submitted a petition to the National Security Adviser (NSA) calling for the arrest of Dokubo Asari over his threats to Rivers State Governor, Sim Fubara.
Adeyanju in the petition alleged that the double standard of justice is being applied in the country, with one law for Godwin Emefiele, who was recently arraigned for possession of a licensed short gun, and another law for Dokubo Asari, who has not yet been detained for his alleged threats.
Adeyanju's petition asserts that the Nigerian government is not taking Dokubo's threats to the Rivers State Governor seriously, as no action has been taken to arrest him.
The petition also claims that the government is using the law selectively, as Emefiele was immediately arrested and arraigned for possession of a short gun, yet Dokubo's threats remain unpunished.
Adeyanju's petition further states that this is a clear violation of the Nigerian Constitution, which guarantees the right to life and security of the person.
Adeyanju's petition has been received by the NSA, who is now tasked with deciding whether to take action against Dokubo Asari.
In the meantime, Adeyanju has called on the Nigerian government to end the double standard of justice and take a firm stance against Dokubo's alleged threats. He believes that the government must uphold the law and protect the life and security of all citizens, regardless of their political affiliation.
Adeyanju's petition has brought attention to the issue of selective application of the law in Nigeria. The decision of the NSA on this matter will be closely watched by the public, as it will determine whether justice will be served or not.