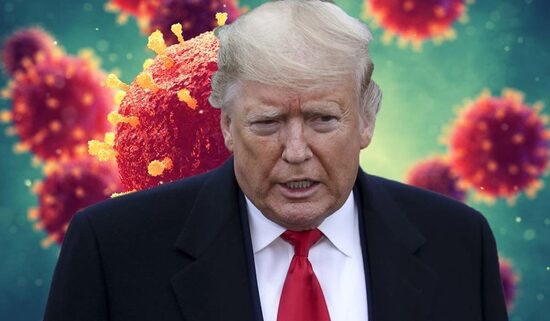 President Donald Trump and first lady Melania tested positive for the coronavirus, he announced on Twitter early Friday.
"Tonight, @FLOTUS and I tested positive for COVID-19. We will begin our quarantine and recovery process immediately. We will get through this TOGETHER!" Trump tweeted.
While some Americans are very sympathetic to this news, some are being sarcastic about it. One commentator mocked Trump, "Have you tried injecting Bleach? I hear the smartest man said it's a good idea"?
Another said "Trump testing positive is yet another reminder of why Joe Biden has been conducting such a disciplined and safety-conscious campaign, avoiding large crowds and wearing a mask at all times. During the debate Trump mocked Biden & yet who has tested positive for the virus? TRUMP!"
"How is that possible for you to have tested positive for the same hoax that killed 208,000 people, on the same day you said the hoax was rounding the corner"? Another American queried.
Njenje Media recalls that during the first presidential debate Trump mocked Joe Biden on the issue of putting in masks: "I don't wear masks like him. Every time you see him, he's got a mask. He could be speaking 200 feet away and he shows up with the biggest mask I've ever seen."
Also trending in the news is a poll being conducted by Murray from New York City which asked Twitter users the following questions, "Do you believe Donald Trump & Melania Trump have tested positive for the coronavirus"? Below is the result so far.
Some inter users think he is making it up to avoid the next debate.