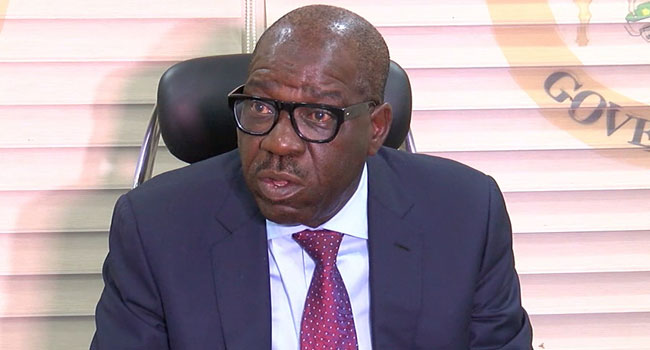 The Edo State government has said that churches, mosques, event centres, clubs, lounges, and other public spaces that do not meet the state's guidelines on noise pollution, including installation of soundproof materials will be sealed by March 31.
A joint task force comprising officials of Edo State Ministry of Physical Planning, Housing, Urban and Regional Development and the Ministry of Environment and Sustainability has been serving notices to the facilities, intimating them that a 90-day grace period has been granted for those affected to install soundproof materials in their facilities.
The move is sequel to a stakeholders' meeting between government officials and owners of establishments requiring noise control, which was held on October 31, 2022.
The notice titled, "Soundproofing Requirement for Your Property" has been served to stakeholders and especially owners of hotels, lounges, clubs, bars, churches, mosques, and event centres, among others across Benin.
In a statement, Commissioner for Physical Planning, Housing, Urban and Regional Development, Isoken Omo, said the notices convey the agreement reached by the stakeholders on a March 31, 2023 deadline for compliance.
She noted, "The facility owners have a 90-day grace period.
"The notices are also accompanied by a leaflet to guide on soundproofing specifications and materials, as well as the role of the Ministry of Environment and Sustainability in providing further guidance on soundproofing requirements.
"The move to bring such facilities within acceptable noise level is encoded in the National Environmental (Noise Standard and Control) Regulation Law F.R.N Part V General 13-1308 17 – (2) and the extant Town Planning Laws.
"It also became necessary after MPPHURD started receiving incessant complaints and petitions from the general public."