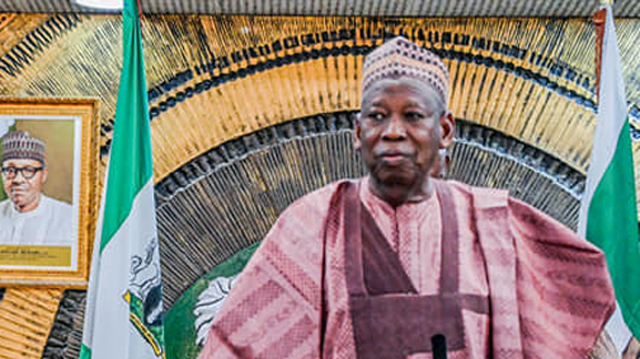 A few days before the 31st January, deadline, Kano State Government has urged the Central Bank of Nigeria (CBN) to urgently consider the extension of the monetary policy.
Similarly, a league of Islamic clerics in Kano also joined the clarion call urging the Federal government to prevail on the apex bank in the interest of the common man.
CBN has insisted there is no going back on the timeline stipulated for the deposit of old legal tender despite growing public outcry.
Rising from an emergency meeting with leaders of various Islamic sects in Kano, Thursday, Governor Abdullahi Umar Ganduje insisted the extension become pertinent considering the devasting economic impact already telling on the common man.
In attendant representatives of Tijjaniyya, Qadiriyya and Izala Muslim sects unanimously joined the Kano state government stands to demand president Muhammad Buhari's personal intervention to ease the economic hardship in the land.
The stakeholders worried that CBN has failed to ensure an adequate supply of the redesigned notes in circulation before setting a deadline for the withdrawal of the old notes. The decision, according to the stakeholders is only compounding the economic woe in the country.
A statement by Hassan Fagge, press secretary, office of the deputy Governor, therefore, urged President Muhammadu Buhari to rethink the CBN policy now inflicting untold pains on the masses.