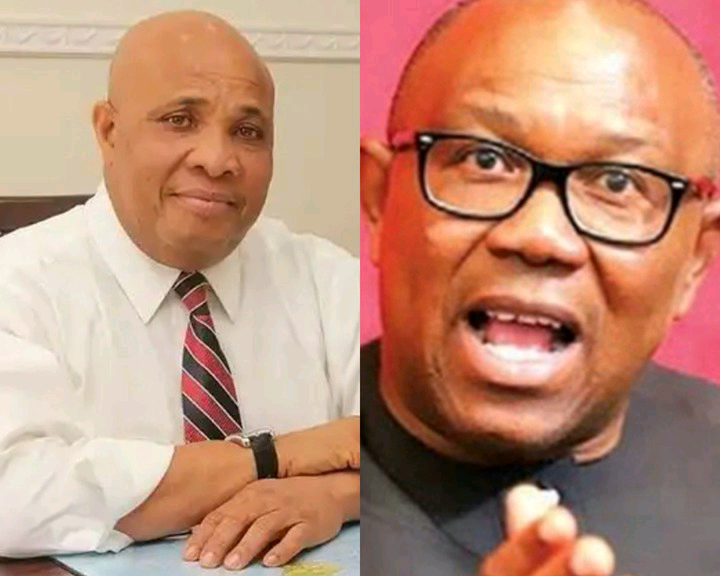 A member of the Labour Party, Chief Martin Agbaso has recounted how he was moved to tears by the way some kindergarten kids reacted when they saw his party's presidential candidate, Peter Obi.
In an interview, Chief Agbaso was asked to share his take on the "Obi-Datti Movement moving forward as regards the result of the presidential election"
In his response, Agbaso said the Obi-Datti movement has come to stay and Peter Obi's popularity will increase as the year goes on. He disclosed that there was a time when he and Obi walked out of Labour Party's campaign office and before they could get into their vehicles, some kindergarten kids in a nearby school saw Obi and they began to scream "God bless Mr President! Good morning Mr President". He added that the manner in which the kids reacted when they saw Obi moved him to tears.
About 55:00 minutes into a video shared on YouTube by Njenje Media Tv, Chief Agbaso said, "Nigeria's politics will never be the same again. The political weight of Peter Obi, if it is 500 kg today, in the coming months and years ahead it will grow to 10,000kg. The Obi-Datti movement has come to stay. I came out with him (Peter Obi) from the campaign office, while we were standing there he wanted to get into his car and I wanted to get into my car; the building next to us was a kindergarten school and the children were shouting through the window 'good morning Mr President, God bless Mr President'. I was moved to tears".