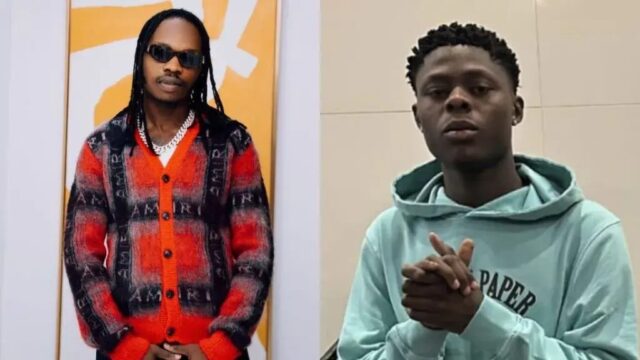 The Lagos State Police Command on Tuesday night announced that singer Azeez Fashola aka Naira Marley is in its custody to assist in the ongoing investigation into the death of late Singer, Ilerioluwa Aloba aka Mohbad.
Making the development known in a statement on Tuesday, the Lagos State Police Public Relations Officer, Benjamin Hundeyin said, "Azeez Fashola aka Naira Marley has been taken into custody for interrogation and other investigation activities."
Earlier in a tweet on Tuesday night Naira Marley announced his arrival in Lagos to assist in the ongoing probe while noting that he'd be meeting with the police.
He said, "I'd like to share that I've just arrived back in Lagos, Nigeria to assist the authorities with the ongoing investigation. It's important I do my part for Imole.
"I'll be meeting with the police with hopes for the truth to be uncovered and for justice to prevail."
MohBad died on September 12 at age 27.
The police had earlier invited Naira Marley and controversial music promoter, Balongun Eletu aka Sam Larry (now in police custody), to question Mohbad's demise.
The police, last week, also confirmed that pathologists have concluded the autopsy conducted on Mohbad, while the police await the result.
In an exclusive interview with our correspondent, Hundeyin said, "Autopsy has been concluded. Awaiting results."
This development followed the exhumation of Mohbad by a combined team of the Nigeria Police Force and health officials.
The police also arrested the nurse who reportedly injected the deceased singer prior to his demise on Tuesday, September 12.