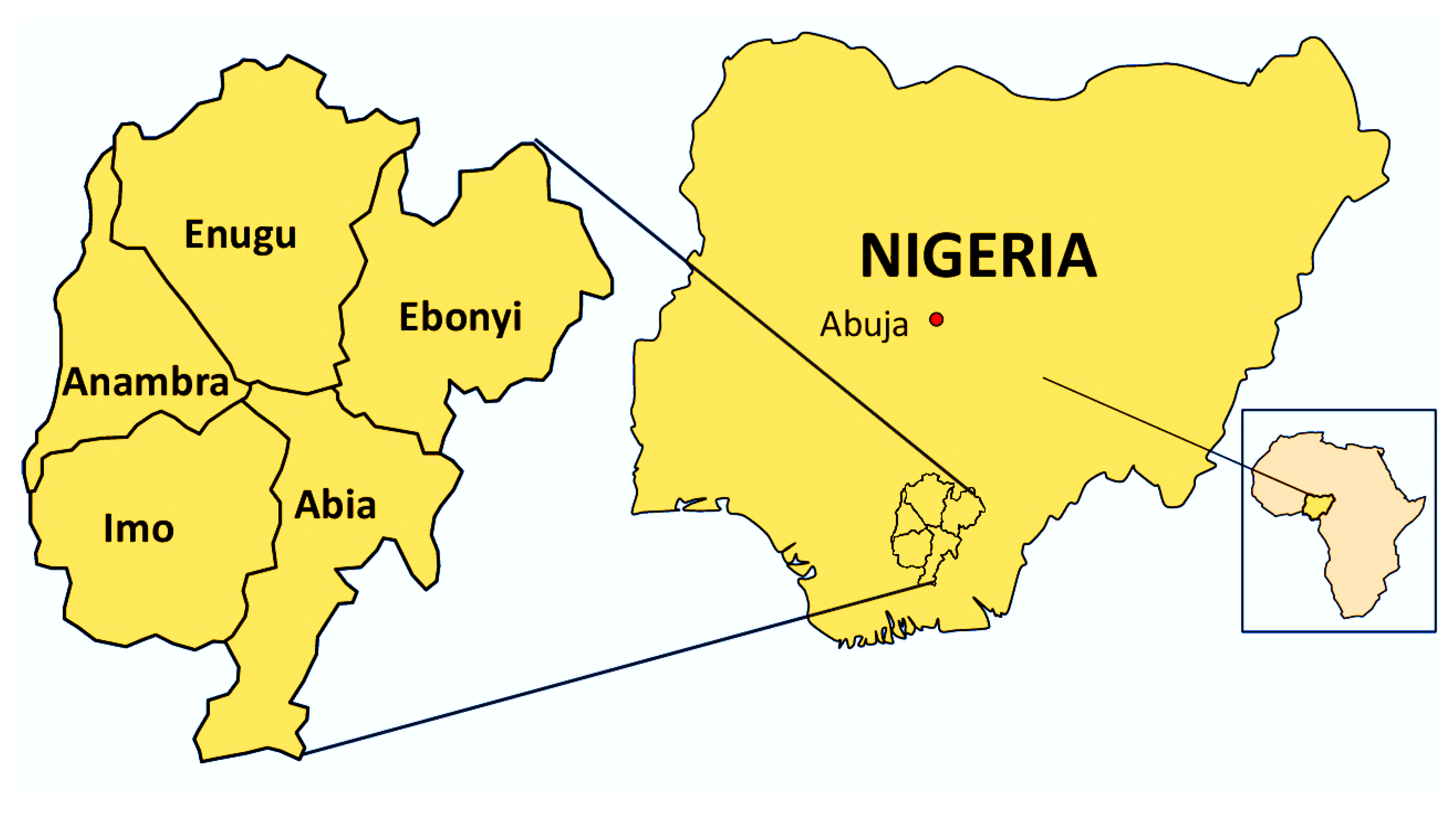 SECURITY CHALLENGES IN THE SOUTH EAST: A WAY FORWARD
1. I thank God for the honour and privilege of participating in this summit, ROAD MAP TO 2023 ELECTION, PATH TO VICTORY organized by Labour Party South East Caucus. The topic that I have designed is "Security in the South East: A Way Forward." I am not here to deliver a lecture as this has been done several times but to speak truth into sober reflections and action. I have no paper to circulate or give because such papers are rarely read or given a thought, thereafter. I am therefore here to agitate our minds and at the end of my talk, we should interact and look at ways of handling the insecurity that is threatening the peace and progress of Igboland and also, the 2023 elections. I want to ask, "Is a one-day summit sufficient enough to discuss the enormous South East security challenges? Is discussing our security challenges in an open summit ok? I just want to agitate our minds and will continue to agitate it throughout the course of my talk.
2. I am happy that this summit is taking place in Enugu the capital city of Igboland. Enugu used to the political and military capital of then Eastern Nigeria. Lion building was the political capital while Abakpa Cantonment used to be the military capital. The late Chief Odumegwu Ojukwu was the political leader in Lion building while late Col David Sunday Ogunewe was the military leader in Abakpa Cantonment. Then, any activity that will bring the Igbos together in Enugu evoked fear. Any activity that will bring the then Western Nigeria to Ibadan equally evoked fear. And anything that will bring the then Northern Nigeria to Kaduna also evoked fear. This is what I term balance of fear that ensured stability and cooperation between the regions.
3. Today, while activities in Ibadan and Kaduna evoke fear, greater fear that it used to evoke. But today activities in Enugu seems not to evoke any fear, at times, it goes unnoticed. I ask why? The answer should be uppermost in our thoughts during this summit and thereafter. The truth is that when you seek love, most often than not love eludes you but when you are feared, your love is sought. When one seeks love, you exhibit servitude but when you evoke fear, you exhibit strength, unity, intellect, wealth and your love would be courted.
4. Today, Ala Igbo has become a killing ground and centre of all manner of crime and intrigues. This is not how we used to be or known as a people. In 1966 during the counter coup, many Igbo officers, soldiers and civilians were killed in the North. The Eastern political class and some senior military officers that escaped the mayhem in the North descended on the then Igbo Commanding Officer of 1st Battalion Abakpa, Lt Col David Sunday Ogunewe and demanded for retaliatory killings of officers and soldiers of Northern extraction. He vehemently resisted this demand, stating that he will never superintend over the killings of officers and soldiers that he commanded but rather ensured their security and safety. He was called names but he remained unruffled because it was not in the character of Igbos to kill anyone living in their midst, what more their kits and kin as it is today, the order of the day in the Igbo society. Ogunewe was able to use his stateman skills to negotiate for the exchange of the remnants of our people in the North with the officers and soldiers that he commanded leading to the exchange at Otukpo. Ogunewe later became the Military Adviser to the Head of State of Biafra, late Gen Odumegwu Ojukwu throughout the civil war.
5. I sighted the above instance not to make my late dad a hero but to highlight that mass killings has not and is not in the DNA of Ndi Igbo. If it was, all it would have taken was a mass revolt of the civil population in Enugu and environs that would have crushed the small population in the barracks.
6. What is the best definition of Security? My layman definition of Security is "Security is something you notice when it is absent and without which nothing functions." Security is so absent in Ala Igbo today that we all live in fear, walk in fear and sleep in fear. Let us not deceive ourselves. Do you know that Southeast that was once described in the 1964 journal of Michigan State University as the fastest growing economy ahead of China, Taiwan and Malaysia is gradually being made desolate by insecurity and now dwelling in the glory of the past. Today we have the almighty "Sit At Home" that is dangling above us like the Sword of Damocles that has entrenched criminality and paralysed almost all activities in Ala Igbo. Why, How and Way Forward, I ask?
5. Why? Greed, Greed, Greed. How? Leadership, Leadership, Leadership. Way Forward? Everybody, Everybody, Everbody. I would have ended my talk here and take questions since I have answered the "Why", the "How" and the "Way Forward" but let me agitate our minds further.
6. Why Greed? In the not distant past, Igbo system of life centred on hard work, honesty and support for one another. Criminality and greed were highly condemned by families, communities, government and had consequences. Proceeds from crime and greed were unacceptable in the Igbo society. This put us in check and made us to think Igbo, walk Igbo and live Igbo. But greed led to unhealthy competition and unnecessary fights and destruction of the Igbo value system and governance. Greed led to monetization of our hearts and conscience. Greed can lead a man to sell his brother and sister. Greed can make a man sell his birthright, betray his brother and even accept to live in a state of insecurity. As long as my interest is protected, the common interest can be traded off. Greed has also led many to Labour Party because it has been seen as an emerging dominant party in the South East.
7. How Leadership? A Chinese proverb stated that "fish starts to rot from its head." Head signifies leadership. Where is the Igbo leadership and followership? Have you noticed that we speak with discordant voices on issues that are at the core of Igbo interest? Have you noticed that as if our elected and opinion leaders look outside Ndi Igbo for direction and guidance? Do we have a South East Governors' Forum? Why have they not given us an Amotekun like their South West counterparts? Another situation that should agitate our minds is the gradual erosion of community leadership through the town unions. What concerns governments with the election of a town's President General? Is this not supposed to be the responsibilities of various communities to elect their President Generals? Do we have functional and effective Local Government administration that is bringing governance to the people? I have asked all these questions because in the past, when there were non-interference in community leadership and effective LGA administration, governance was seamless and insecurity was absent in our land.
8. Way Forward? Everybody, Everbody, Everbody. Security is everybody's business and as such, we must all get involved or perish. It is human beings and not spirits that are causing the mayhem in the South East. This is not the time for blame games but to rise up and to get involved. We must be proactive and not reactive in handling the security challenges of the South East. How do we get involved? How can we be proactive? I want to get your opinions. Lastly, these questions need answers and may provide clues in handling the insecurity in our Zone.
(a). Is it possible for Igbo sons and daughters to be slaughtered in Igboland without the connivance of Igbo people?
(b). Is there any mechanism of interacting with Igbos living everywhere, home and abroad to know their security situations?
(c). Is it possible to kill 10 Northerners in the SE without a reaction from the Northern political elites which to me is in order?
(d). How many times have the Igbo political elites reacted to the killing of Igbos in any part of the world?
(e). Is there anyone here or elsewhere that can tell us the number and details of Igbo sons and daughters locked up in the cells of security agencies in Igboland?
(f). Whose
responsibility is it to identify and report the killings going on in Eha Amufu, Orlu, Ihiala, parts of Ebonyi to the government authorities?
(g). Is it possible for the Igbo leadership to send a delegation to Federal Government to officially lay a complaint with facts and figures of the killings in the South East.
(h). Is it possible for the Igbo nation to identify the unknown gun men in the South East?
(I). The unknown gunmen are not working on their own and I believe they have sponsors; is it possible to identify their sponsors?
(j) As a General, I know that guns are not bought in Ogbete market but supplied by international criminal gangs operating in Igbo land; is it possible to identify them?
9. Ladies and gentlemen, I believe that by the time we answer all these questions, we would have provided the answers to the insecurity in Igboland and the way forward?
10. In conclusion, the Igbo leadership at the highest level must work to incorporate a strategic asset and reservoir that have been so neglected by Ndi Igbo. The other Zones have fully integrated this asset into their integral part and depend on them most times for strategic input and policy implementations. This asset is the Veterans of South East origin. We can expand to include the Police and other Security Agencies. We need their collective experience and input in all levels of leadership in Igboland. They must be incorporated and given a place in the leadership structure of all Igbo organizations.
THANK YOU AND GOD BLESS US ALL. MERRY CHRISTMAS TO YOU ALL.
MAJOR GENERAL LINCOLN OGUNEWE (RTD)