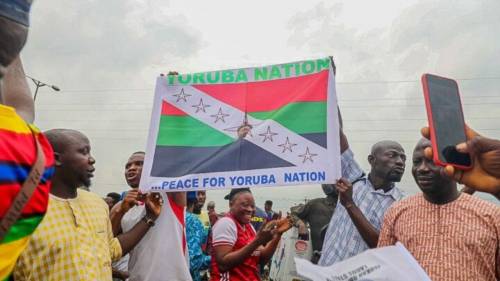 ONWUASOANYA FCC JONES
Yesterday, I did a quick article in which I called on the presidential candidate of the All Progressives Congress (APC), Bola Ahmed Tinubu, to follow in the footsteps of Dr Doyin Okupe, by resigning his candidature of the All Progressives Congress because of his indictment for drug trafficking and money laundering in the United States of America.
That article has received a lot of reviews, but there are few good people and genuine patriots who pointed out my innocent slip, which could, given our peculiar ethnic sensibilities, be deemed ethnic shaming. This is regretted, unreservedly by me. Like most of my social media write-ups, I do them on the move.
It was a respected senior friend, mentor and one of the top Igbo intelligentsia of this time who first called my attention to that grievous error and demanded that I take it off the essay. Unfortunately, by the time I could do that, many online publishers had already picked up the article and it was beyond my control anymore. So, I had to let it be, hoping against hope that it won't matter.
Let me unreservedly apologize for this oversight on my side and assure my distant Yoruba siblings and comrades that I never deliberately meant to denigrate them in any way. I have never been an ethnic bigot, and if there is any tribe I would start my ethnic nationalism with, it wouldn't be the Yorubas, from whom I have wonderful siblings.
For those who do not know, my stepmother is Yoruba, and from her, I have two half-brothers. I also had a substantial part of my formative years in Lagos. My history won't be complete without talking about my connections to Yoruba land. One of my favourite delicacies is amala and ewedu soup and I have very wonderful Yoruba friends and business associates whom I cannot afford to hurt for all the money in the world. Fortunately, none of these Yoruba close friends of mine took issue with that phrase, and when I chatted with Yemi this morning about it, he told me that he didn't even notice that phrase but shared the reservations of those who took issue with the usage with me on that. In his words; "Chiadikaobi, you know we are Nigerians, and you must respect our sensitivities."
In this New Nigeria project, Yorubas have shown passion and dedication. I am sure that the Yoruba are among the most understanding people in Nigeria, and like most of us, they are not seeing Nigerian problems as deserving of Igbo, Yoruba or Hausa solutions. They believe that it requires a Nigerian solution and that is the motivation, millions of them, for identifying with Peter Obi. They deserve all the respect they demand, just like every other Nigerian patriot currently putting in their all to see to the emergence of a new Nigeria.
Let me conclude this apology by restating my belief that criminality of any sort and irresponsibility of any sort is not peculiar to any tribe or religion. We have Igbo criminals just like we have Yorubas who are criminals and we have highly responsible and reliable Hausas just like we do have them among the Igbos, Yorubas, Ibibios and indeed every part of Nigeria. We are united in the condemnation of acts of dishonesty, hence our collaboration in seeking to enthrone a working and prosperous Nigeria.