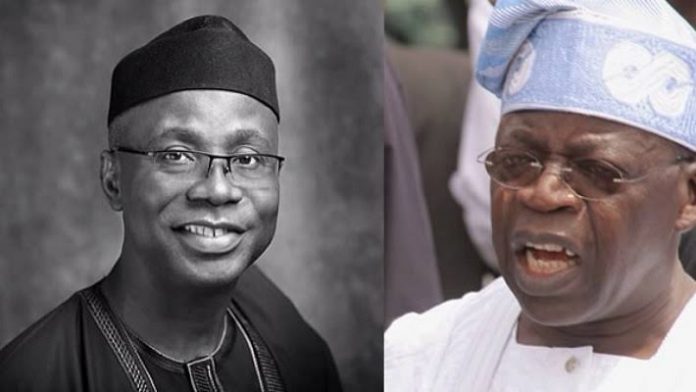 Njenje Media News recently reported that former Aviation Minister, Chief Femi Fani-Kayode scathing remark to Pastor Tunde Bakare's appraisal of Chief Bola Tinubu, it now appears the exchange of verbal missiles between the trio of Tunde Bakare, Yinka Odumakin and Femi Fani-Kayode ain't ending anytime soon.
Pastor Tunde Bakare has responded and challenged Chief Femi Fani-Kayode to publish shady deals he had on him , otherwise it would be tantamount to falsehood peddle from the Ile-Ife born politician.
Njenje Media News has a copy of the response of Pastor Tunde Bakare, please read below;
PASTOR BAKARE FIRES FEMI FANI-KAYODE, ODUMAKIN
"Good morning Yinka. Hope you are much better. I have just read Femi Fani-Kayode's piece where he quoted you and others."
"As he described you affectionately as his brother in the piece, I believe you are either companions or must be in the same league or camp."
"I have only one appeal to make through you to him: Tell him to expose my supposed "ugly past of 1990″ he must know about and the shady deals involving some bank that just changed hands that involved me in any shape or manner."
"If Femi does not do so as soon as possible then he has published deliberate falsehood about me. I will await this publication soonest.
"For the sake of Femi's mother who I ministered Christ to in their Papa home while Femi himself was still in the grip of Satan, I will hold my peace for now."
"My last word to you and to the likes of Femi is that 10,000 times 10,000 of Tinubu or any one for that matter has nothing on me to make me say the words I spoke for and against him either in the past or now."
"No one in Nigeria or elsewhere in the world can blackmail me over anything done in the past to any one or with any one. If you or him or any other person know of any shady deal that I have done with any individual, corporation or government, please feel free to publish it."
As Charles Spurgeon said, "my whole life can be written on the sky and there will be no blemish all because of what Christ has done in my life.
I remain yours sincerely, the righteousness of God in Christ Jesus. See 2 Corinthians 5:21.
Yinka Odumakin I cannot thank you enough for reading this long epistle in your present state and for distributing same on your different platforms.
Remain Blessed.
~ Tunde Bakare