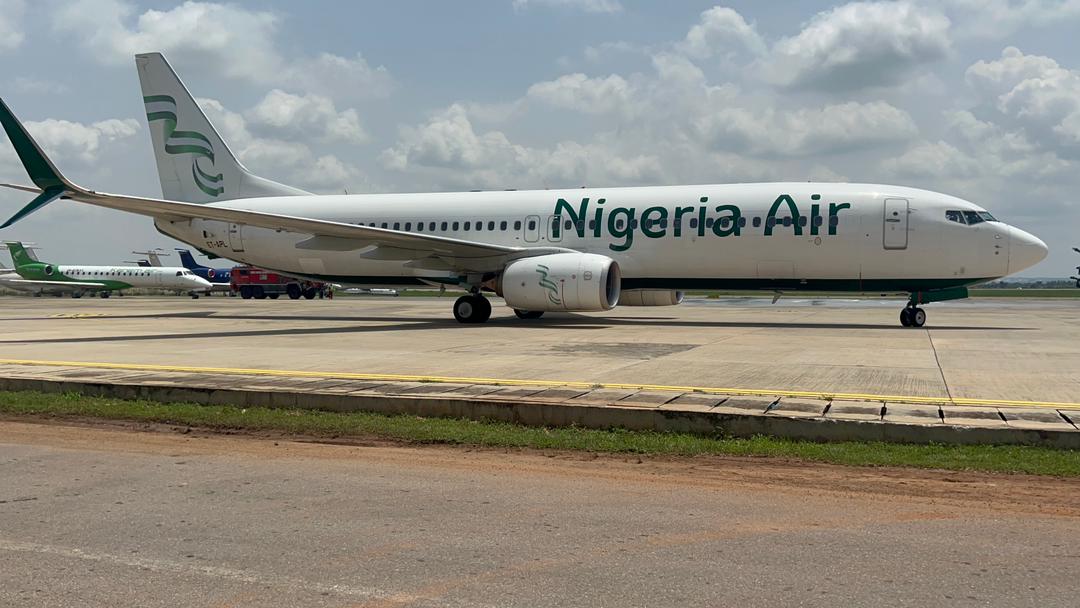 The Chief Executive Officer of Air Peace, Allen Onyema, has urged President Bola Tinubu to dissolve Nigeria Air, the national carrier controversially unveiled a few days to the expiration of administration of former President Muhammadu Buhari.
He made this call as he described the project "moribund",  saying Nigeria will benefit if it invests in a flagbearer airline than a national carrier. Onyema spoke when he featured on ARISE Television's Morning Show.
Berating the shareholding formular of the airline, Oneyeama said it favours Ethiopia Airlines, which has 49 percent majority share.
He further argued that the country contributes the financial investment for the airline, while Ethiopia reaps 49% profit of the venture without actually putting any money into it.
The Air Peace boss further disclosed that in 2019, Ethiopian Airlines approached Air Peace for a partnership, but he turned down the offer because of his patriotism for Nigeria.
Onyema said the offer was declined according to the agreement signed for the stake in Nigeria Air, and Ethiopians were not expected to bring in any money as an investment into the project.
"The leadership of the entire management—DFO, CEO, all the management positions—was to be headed by Ethiopians while the deputy slots were given to Nigeria.
"Look at the shareholding; ET has 49%; there is a company called Fairfax, who is this Fairfax? It is owned by ET; their transaction advisers and they are going to get three per cent, 1.4/1.5% of the shareholding capital which is put at $250m and ET will bring $122m but not as cash but as rentals.
"It is only the Nigerian companies that are going to bring money; SAHCO and MRS. I have the document here. ET is not bringing a penny into Nigeria; ET will pay rentals for their plane for five years.
"It is written here in black and white. Even if they pay the $122 million, Air Peace alone is worth over $2 billion. As I speak to you, Boeing is in my office now for the delivery of our 737 Max, which is costing over a billion dollars.
"The aircraft from Embraer that we started receiving cost about a billion dollars; five of them have entered Nigeria; ET is bringing nothing and they are going to get 49% of your country's wealth. I call on President Ahmed Bola Tinubu to immediately dissolve this charade called Nigeria Air and start his own thing.
"Speaking on why the idea of owning a national carrier should be abandoned, Onyema said.
"Contrary to what the former minister [Hadi Sirikaa] has been saying about Nigeria and the importance of having a national carrier, the national carrier is a moribund idea worldwide. Countries don't go that route any more, it is a drain on any country. Those who are in it are running out of it.
The phrase national carrier means government ownership. What governments do these days are flag carriers."British Airways is a flag carrier; it is owned by the IAG group. Only a very few countries are still into national carriers like South Africa, and South African Airways is bleeding the treasury of the country.
They have tried to close it several times, but the unions fight back; the government is tired.
"Countries don't go that route, why should Nigeria in 2023 be going backwards instead of moving forward? All they needed to do was strengthen the ease of doing business so that people of means, and private concerns of means could invest in the aviation industry."