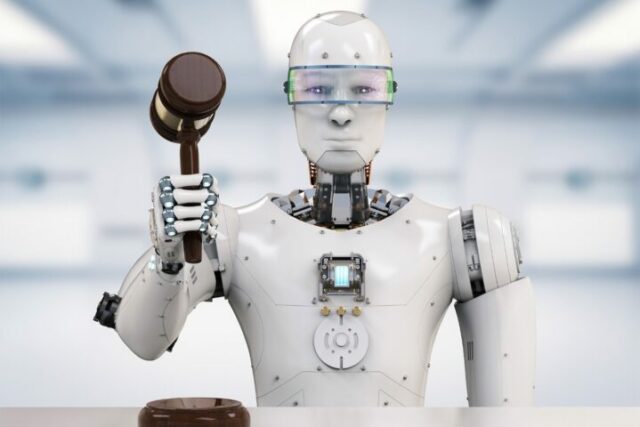 United States-based Nigerian inventor, Cyprian Emeka Uzoh, has dissociated himself from a widely circulated social media hype crediting him with the invention of a certain dancing robot.
"I did not invent any dancing robot. This is Pure Fake news," he said in a terse Whatsapp message to Prime Business Africa correspondent on Tuesday.
The video depicting a profusely dancing robot with a "Vivo" banner in the background had 4G inscriptions suggesting a product launch in a location that is clearly not in Africa.
The Ojoto, Anambra State-born Engineer Uzoh who has lived in the United States for over 40 years, however, noted that "many of the components chips in the robot, have copper wiring or interconnect which I invented. I have other co-inventors in the original patents, and my work on bottom-up metal deposition in sub-micron cavities was the principal enablement, amongst others."
Watch the robot dancing video here:

Explaining further on the dancing robot, he said: "In that work, I discovered that in sub-micron holes and trenches, one can induce metal to grow vertically more than 3 times faster than the side walls of the holes or trenches. My key discoveries were the foundation of the various technologies for wiring chips with copper. These copper wires are found practically in microprocessor, graphic processors, in image sensors in all modern cell phone camera, in all chip memories etc.
"For the last 25 years, copper have been the metal of choice in wiring most devices," he said in reference to the viral dancing robot.
Recall that Prime Business Africa had two years ago reported exclusively that Engineer Uzoh had hit 328 patents in the United States. Engineer Uzoh's number of patents in the U.S. has now increased to 350, with 700 others worldwide.
"For the record, I have over 350 Utility patents (Invention) in the USA and more than 700 worldwide. Also, listed as one of the prolific inventors worldwide," Engineer Uzoh told PBA on Tuesday July 25, 2023.
The serial inventor with many patents is the father in-law of apple app Inventor, Dr Jeofery Kibuule. Kibuule got wedded to Engineer Uzoh's daughter, Nneka, Nneka, a data set analyst and youngest Board Member of the African American Shakespearian Group (AASG), in San Francisco two years ago.
The couple's wedding was live-streamed by Prime Business Africa.
Source: Prime Business Africa