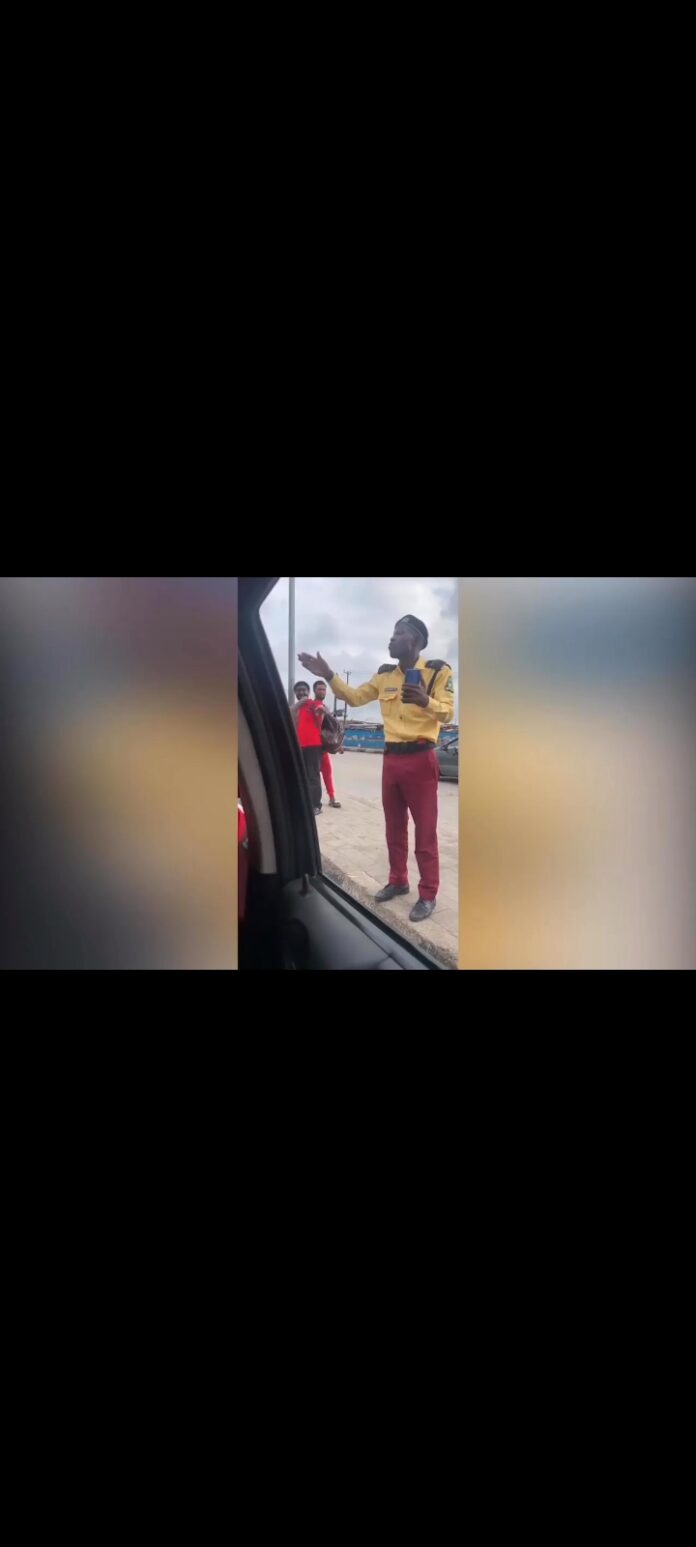 Lastma officer stops man from boarding a bus because he looks like a yahoo boy.
The man identified as Ibrahim Koletowo recounted how lastma officers stopped him from boarding a bus on his way to work.
According to a post on the victim's twitter account, he said he was about boarding a bus from berger Iyana Oworo when a lastma officer (Mr. Bakare) accused him of looking like a yahoo boy because of the way he dressed. The officer equally ordered the driver not to move the vehicle or he will arrest the driver too.