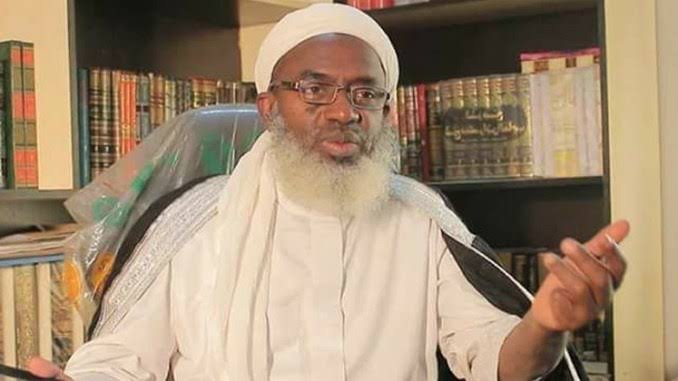 Popular Islamic cleric, Sheikh Dr. Ahmad Abubakar has explained why armed bandits used his route for negotiations more instead of the Nigerian Government, Njenje Media Media News reports.
The cleric has been under fire by a section of Nigerians over his romance with the dreaded bandits, with some labelling him a terrorist enabler and a front for the murderers.
The Islamic scholar has in an interview with LEADERSHIP's Bode Gbadebo (Read full interview here), clarified some of the salient issues.
When asked how he knew the location of the bandits as a private individual even when the government that has the resources to know their hideouts doesn't, he explained that the government knew the hideouts but the bandits chose to trust him more as a spiritual figure.
In his words;
"I am not an individual, I am an institution because once you bring yourself out to teach people, all manner of people come to you. When you see a clergy in his church or scholar in his mosque, he is not an individual. So many people come to him. So, with the contact we have with the people, it's easy for us to meet someone who knows them (bandits) and can get to them. It's very easy. For example, a repentant armed robber can come to a pastor and the clergy will advise him spiritually on how to live a new life. So, what is surprising about an Islamic scholar who knows beyond what the government knows? That is number one."
"Secondly, the government knows where they (bandits) are. The government probably has the same contact with them but the problem is that the bandits don't trust the government for a peace talk or even politicians or the military because they know they are going to deceive them. They want them to lay their arms and then arrest them. But as a scholar, they don't fear that deception from me because I am preaching the word of God and God doesn't decieve or tell lies. When I requested to meet with them and listen to them, they really wanted someone to listen them with an ear of understanding and appreciation,
and somebody who is not coming to deceive them or to give out their secrets. So, that's why it was very easy for us to sit down with them but they are hiding from the government for fear of betrayal. So, I don't see anything surprising about that."
He further posited that the bandits are ready to negotiate and embrace peace if the right things are done.
He continued;
"What I saw is that they are ready (for peace). Just to know that the person you have dreaded so much is ready to put down his arms and release his captives, that shows there is hope if the right steps are taken. Things will come back to normal and in a very short time. So, we need the cooperation of the government, the cooperation of the people and the press too because they (bandits) listen to radio."
He debunked the assertion that he is supporting the actions of the bandits and negotiating ransom with them.
"That is a misconception. That is why we record all that transpire between us and them whenever we visit them. One can hear that we do admonish them religiously that kidnapping is forbidden, rape is forbidden and stealing people's money is forbidden and we recite the Qur'an for them and whoever that listen to our sermon to them will know that we are discouraging them from their bad ways. We are not threatening them, we are not saying they are thieves or what they are doing is bad and we can see the response from them that they are accepting it, so there is no way anybody can link us to what they are
doing when we are admonishing them that they should not do that."