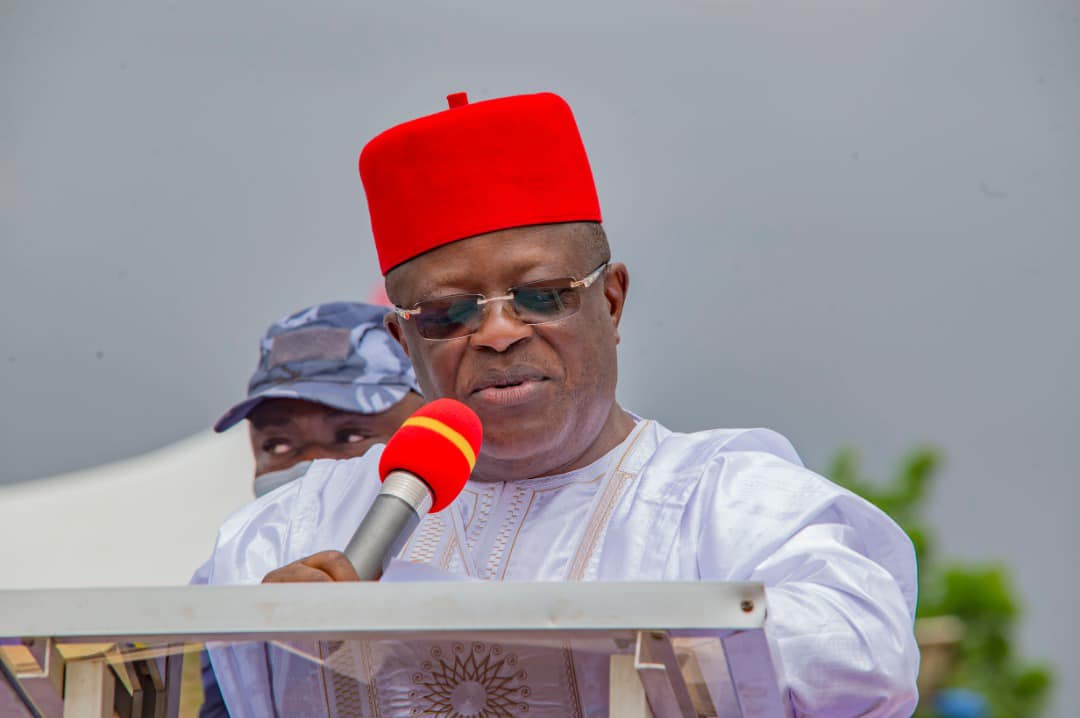 The Chairman, South East Governors Forum and Governor of Ebonyi State,  David Umahi, yesterday, called on people of the zone to rally round the incoming presidency of Ahmed Bola Tinubu to mainstream the region into the scheme of things in the country.
He made the call during a thanksgiving/dedication of Certificates of Return service for all persons elected on the platform of the All Progressives Congress (APC) at the Christian Ecumenical Centre, Abakaliki, yesterday.
He appealed to those who had different interest in the elections to put behind the outcomes and embrace the will of God in the affairs of the nation.
"The South East people, the elections have come and gone, if it has pleased God that the President-elect will not be, he wouldn't have given him victory but he has given him victory, so I tell our people, it is time to begin to do things to respect God.
"It is time for the Igbo to support the government in power, it is time for the Igbo to stop attacking Government in power."
He appealed to all and sundry to close ranks with the incoming administration at the centre in order to rebuild the Nation for peace and economic stability.
"The elections have come and gone, it is time to rebuild our Nation. Before the election I told you that Tinubu will win and now he has won, whom God has given victory, no man can stop."
While appreciating God for the grace of the mammoth accomplishments of his administration in the state, Umahi thanked Ebonyians for their support to his administration.
"Every leader comes with his own God's anointing, my attitude this afternoon is the attitude of David in the Bible, the attitude of Thanksgiving.
"I remain eternally grateful to God for what he has done for us in Ebonyi, where do we start, we came on a Divine Mandate and nobody gave us a chance.
"We express gratitude to God and we express gratitude to man, so I thank everybody that God used.
"When I stood on equity, justice and fairness, I made enemies, but the enemies are the enemies I am happy I made but God is the God of equity, justice and fairness.
"The Office of the Governor is very challenging, it has always been very challenging, we had two recessions, we have the COVID and people that wanted to destroy our society, the #EndSARS, but we survived all these, so we have to be grateful to God.
"It is an opportunity to thank my wife so much and so we are going to be uniting again as husband and wife because there will not be any project to supervise, she has endured so much. I thank Mr. Speaker very well, for the past eight years, he has collected so many bullets for me."
The governor also counselled leaders to deemphasise gossips in their affairs in order not to be led astray.
"Every Leader must not listen to gossips. When I hand over, I will be handing over all the support groups to the Speaker, I will only take my family, there will not be two loyalties in the State."