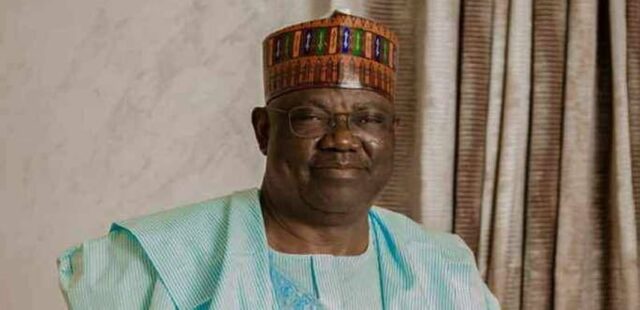 Taraba State's governorship candidate for the All Progressive Congress (APC) in the 2023 general election, Senator Emmanuel Bwacha, has said the numerous challenges bedevilling the country can be surmounted when all hands are on deck.
Praying for the President, state governors, and other appointed leaders will strengthen them to confront the challenges facing the country, Bwacha asserted.
Bwacha, the immediate past senator representing Taraba South senatorial district, stated this on Wednesday in a press statement made available to journalists in Jalingo, the state capital.
While congratulating the Muslim faithful on the Sallah celebration, he underscored the imperative for them to remember President Bola Ahmed Tinubu, the governors, and other leaders in their prayers as they confront the challenges facing the country.
Bwacha also urged them to dedicate themselves to greater adherence and obedience to the compassionate and spiritually nourishing commands of Allah.
"By doing so, together we can enjoy the benefits of a better Nigeria," he said, adding that "such a move can help us overcome the challenges and continue to build a just and prosperous society destined for all."
He encouraged the Muslim faithful to "show brotherly concern and compassion to all."
The former Deputy Minority Leader also said: "We pray for our gallant soldiers and other security agents confronting these agents of evil. We pray for the unity and stability of this country."