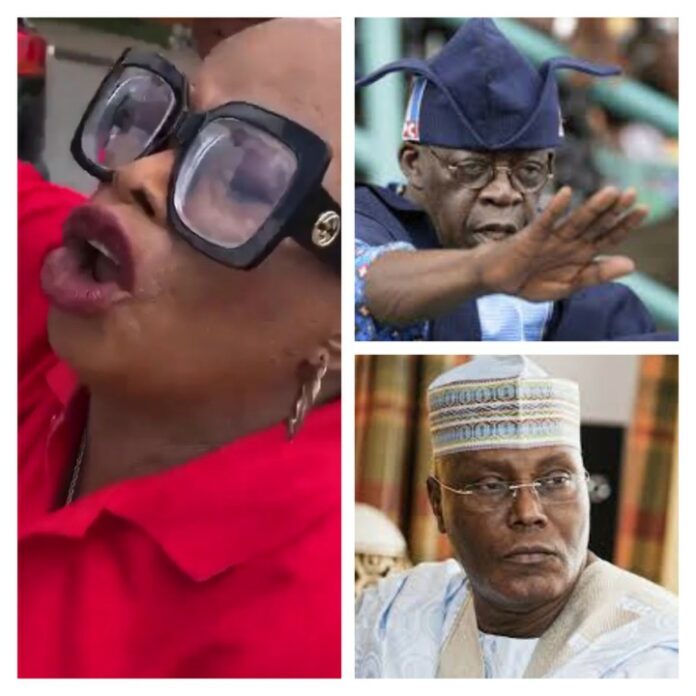 With the 2023 electioneering campaign gearing up, a 73-year-old woman who participated in the Abuja march in support of Peter Obi's candidacy has challenged the All Progressives Congress (APC) Presidential Candidate, Bola Ahmed Tinubu and his Peoples Democratic Party (PDP) counterpart, Abubakar Atiku to a walk.
The woman who joined thousands of OBIdients at the Abuja peaceful rally was seen energetically taking a walk with other youths and supporters of the Labour Party Presidential Candidate.
According to her, she believes the presidential aspirants of APC and PDP respectively should take up the challenge since she is older than both of them.