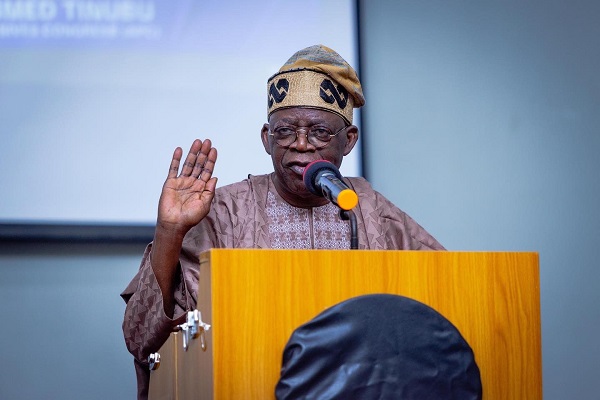 In his characteristic manner, Tinubu made two statements that were pure lies at the screening of APC presidential aspirants yesterday, the first lie was that he brought Enron to Nigeria while the second lie is that he brought Econet to Nigeria.
While I won't accuse the geriatric of deliberately telling lies because of the obvious dementia symptoms that he has been exhibiting over the years, I will set the records straight.
Concerning Enron, after the company went bankrupt in 2001 some of their disused equipment were put of for sale. Lagos state government under the leadership of Tinubu without doing due diligence bought one of their old power plants.
This power plant was diesel powered, obsolete and very expensive to run and as a result of this they couldn't reach an agreement to integrate it into the national grid and it ended up being a wasted investment. It is dubious to claim that you brought a company that was already bankrupt to Nigeria just because you bought obsolete and disused equipment from them.
On the issue of Econet, Tinubu never played any role in bringing the company to Nigeria, the credit belongs to Bolaji Balogun and Strive Masyiwa who worked together to bring the company to Nigeria.
Lagos state government only invested in Econet after they got their operating license and needed funds to rollout. Delta state and a good number of other institutional investors also joined in investing in the company so it's very fraudulent for Tinubu to claim that he brought Econet to Nigeria just because Lagos state government joined others in investing in the company.
Even though I didn't expect any better given his questionable character, one would have expected that a man of his age and experience would not resort to obvious lies that can be easily exposed in his desperation to achieve his lifetime ambition.
If indeed he had any real achievements after his 23 years hegemony in Lagos state, he won't have had to resort to lies to market his presidential hallucinations. Let's all remain vigilant.
– *Kunle Oshobi*.