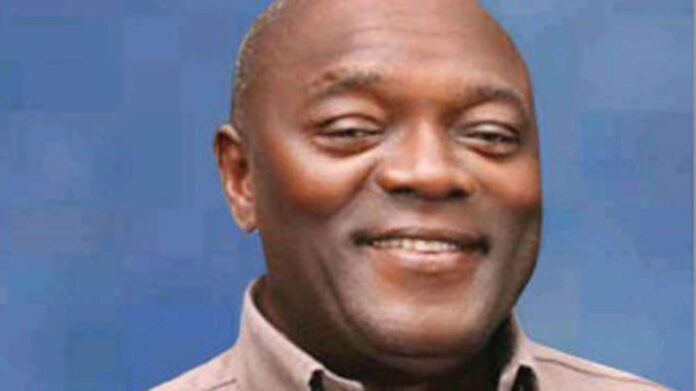 A retired Army Colonel, Lieutenant Tony Nyiam has declared that Nigerian President, Muhammadu Buhari is a Nigerien by birth, Njenje Media News reports.

Col Nyiam who made the assertion in a conference tagged: "Addressing 'The Dot In Circle' In Buhari's Interview, A Return To 1966?" a Zoom interview program by Njenje Media and anchored by Maazi Tochukwu Ezeoke, said the President has corroborated that himself when he claimed he has cousins from the Niger Republic.

In his words:
"I am happy that the president has corroborated my statement earlier that the president is partially from the Niger Republic, he has himself corroborated it because this is what he told us and I go further to say that the President's father, not his cousin is originally from Niger republic. Doctor Junaid Mohammed told me that among them the Fulani's, they dread the clan that Muhammadu Buhari comes from, he is the most clannish of the Fulani clans."

Speaking on the validity of the Nigerian constitution, Col Nyiam opined that any constitution not backed by a fair national security architecture is a ruse.

"People talk about the constitution as you rightly said, the constitution is respected if it's backed up with appropriate national security architecture. If you have a constitution and then you still have inappropriate skewed national security architecture, that constitution is only there in paper.

"An example is what is happening in Ethiopia now. Ethiopia has a beautiful federal constitution but its not backed up by a complimentary national security architecture, this is why we have what is happening against the people there. So we need to go back to what was discussed in the Aburi accord to have a national security architecture in which each part of the country is made up of people who are indigenous to people in that group, this is not new"
"If you go to the UK and everybody in the UK, a Scottish regiment cannot be moved to be in the English territory, all the regiments in Scotland are manned officers by Scottish people, all the regiments in England, all the regiments in Irish."
While advocating for the devolvement of national security powers to the sub nations, he said:
"We need an appropriate national security architecture, it is an appropriate national security architecture that determines whether a constitution will be respected and I must say, the Southeast should followed the example of the Southwest in beginning to create an appropriate national security by forcing the Federal Government to devolve national security powers from the center to the sub nations", he added.