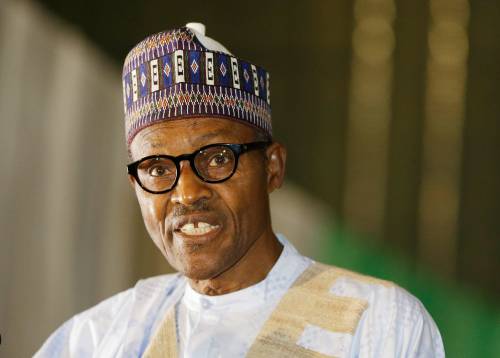 President Muhammadu Buhari has hit at secessionist agitators, saying they lack information, Njenje MediaNews reports.
According to Buhari, he expected them to be thinking of how to be suggesting initiatives to attract investors to the country.
The President said this on Thursday during a live interview with Arise TV, monitored by SaharaReporters.
Buhari during the interview said those agitators are delusional in their thinking as they neglect the issue of resources for Nigerians to survive.
"Yes, I think of Nigeria. Nigerians can say what they want to say. They want their republics. They don't think about resources. How to share what we have.
"They don't think (of) how to win the confidence of investors. I think they allow their ignorance to disorganize the country," Buhari said.
On the Indigenous People of Biafra (IPOB), the President said:
"That IPOB is just like a dot in a circle. Even if they want to exit, they will have no access to anywhere.
"And the way they are spread all over the country, having businesses and property, I don't think IPOB knows what they are talking about.
"In any case, we say we'll talk to them in the language that they understand. We'll organize the police and the military to pursue them."