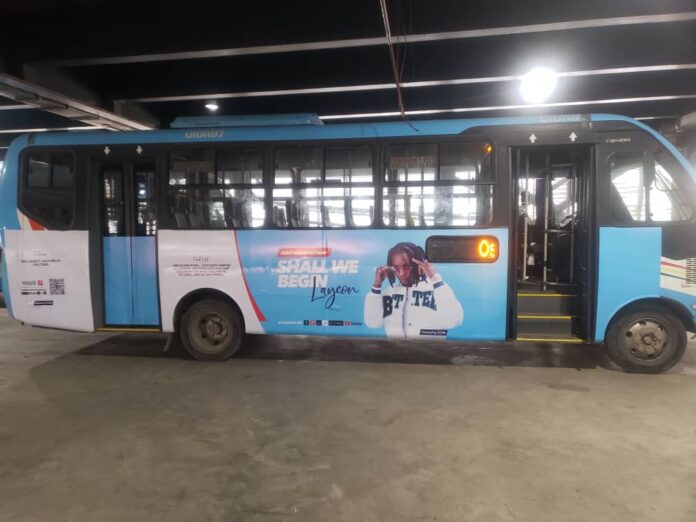 Musician Laycon has dropped his first ever musical album and music fans are excited already.
Njenje Media News reports that the Big Brother Winner smarting from winning Africa's most popular reality show has steadily upped his game to cement his place in the highly competitive Nigerian musical industry.
The album titled "Shall We Begin', also coined SWB is currently trending on many streaming platforms and has ammased over 7 million streams on Audiomack, although streams of his earlier released singles, 'Wagwan' and 'Fall For Me' were added.
If reactions from social micro-blogging platform, Twitter is anything to go by, then the positive feedbacks outweigh the negative ones.
See reactions below:
https://platform.twitter.com/embed/Tweet.html?creatorScreenName=ventrepublic&dnt=true&embedId=twitter-widget-2&features=eyJ0ZndfZXhwZXJpbWVudHNfY29va2llX2V4cGlyYXRpb24iOnsiYnVja2V0IjoxMjA5NjAwLCJ2ZXJzaW9uIjpudWxsfSwidGZ3X2hvcml6b25fdHdlZXRfZW1iZWRfOTU1NSI6eyJidWNrZXQiOiJodGUiLCJ2ZXJzaW9uIjpudWxsfX0%3D&frame=false&hideCard=false&hideThread=false&id=1388048765051932673&lang=en&origin=https%3A%2F%2Ftheventrepublic.com%2F2021%2F04%2F30%2Fmusic-fans-go-gaga-as-laycon-drops-debut-album%2F&sessionId=d61eace706d092195cabf7a2eca6055267d76e50&siteScreenName=ventrepublic&theme=light&widgetsVersion=82e1070%3A1619632193066&width=550px
One of Nigeria's hottest act @itsLaycon finally drops his first music album titled #SWBtheAlbum #SWBOutNow

Do you have a favorite track already? pic.twitter.com/eNz3fuJLSQ— MPmania (@mp_maniac) April 30, 2021
https://platform.twitter.com/embed/Tweet.html?creatorScreenName=ventrepublic&dnt=true&embedId=twitter-widget-3&features=eyJ0ZndfZXhwZXJpbWVudHNfY29va2llX2V4cGlyYXRpb24iOnsiYnVja2V0IjoxMjA5NjAwLCJ2ZXJzaW9uIjpudWxsfSwidGZ3X2hvcml6b25fdHdlZXRfZW1iZWRfOTU1NSI6eyJidWNrZXQiOiJodGUiLCJ2ZXJzaW9uIjpudWxsfX0%3D&frame=false&hideCard=false&hideThread=false&id=1388056922235056128&lang=en&origin=https%3A%2F%2Ftheventrepublic.com%2F2021%2F04%2F30%2Fmusic-fans-go-gaga-as-laycon-drops-debut-album%2F&sessionId=d61eace706d092195cabf7a2eca6055267d76e50&siteScreenName=ventrepublic&theme=light&widgetsVersion=82e1070%3A1619632193066&width=550px
Laycon's album has a special place in my heart , like you can relate to every piece of art in this album. Its relatable, it speaks the mind of people , it's emotional, enthusiastic. It's the diversity for me , it's everything. I wish him the very best going forward #SWBOutNow— SweetAvril (@SweetAvril2) April 30, 2021
https://platform.twitter.com/embed/Tweet.html?creatorScreenName=ventrepublic&dnt=true&embedId=twitter-widget-4&features=eyJ0ZndfZXhwZXJpbWVudHNfY29va2llX2V4cGlyYXRpb24iOnsiYnVja2V0IjoxMjA5NjAwLCJ2ZXJzaW9uIjpudWxsfSwidGZ3X2hvcml6b25fdHdlZXRfZW1iZWRfOTU1NSI6eyJidWNrZXQiOiJodGUiLCJ2ZXJzaW9uIjpudWxsfX0%3D&frame=false&hideCard=false&hideThread=false&id=1388072705707102210&lang=en&origin=https%3A%2F%2Ftheventrepublic.com%2F2021%2F04%2F30%2Fmusic-fans-go-gaga-as-laycon-drops-debut-album%2F&sessionId=d61eace706d092195cabf7a2eca6055267d76e50&siteScreenName=ventrepublic&theme=light&widgetsVersion=82e1070%3A1619632193066&width=550px
Laycon has the talent, a humble personality, then add his VERY loyal fans to the mix.

Honey, you see the picture I'm painting, don't you?

Nothing will stop this boy! #SWBOutNow— #BHM (@ify_o_ma) April 30, 2021
https://platform.twitter.com/embed/Tweet.html?creatorScreenName=ventrepublic&dnt=true&embedId=twitter-widget-6&features=eyJ0ZndfZXhwZXJpbWVudHNfY29va2llX2V4cGlyYXRpb24iOnsiYnVja2V0IjoxMjA5NjAwLCJ2ZXJzaW9uIjpudWxsfSwidGZ3X2hvcml6b25fdHdlZXRfZW1iZWRfOTU1NSI6eyJidWNrZXQiOiJodGUiLCJ2ZXJzaW9uIjpudWxsfX0%3D&frame=false&hideCard=false&hideThread=false&id=1388060205733322754&lang=en&origin=https%3A%2F%2Ftheventrepublic.com%2F2021%2F04%2F30%2Fmusic-fans-go-gaga-as-laycon-drops-debut-album%2F&sessionId=d61eace706d092195cabf7a2eca6055267d76e50&siteScreenName=ventrepublic&theme=light&widgetsVersion=82e1070%3A1619632193066&width=550px
Fear no even catch Laycon, he just went straight to album level. His confidence level is something else and NOTHING is stopping him.#SWBtheAlbum #SWBOutNow— ιzzγ (@lts_izzy_) April 30, 2021