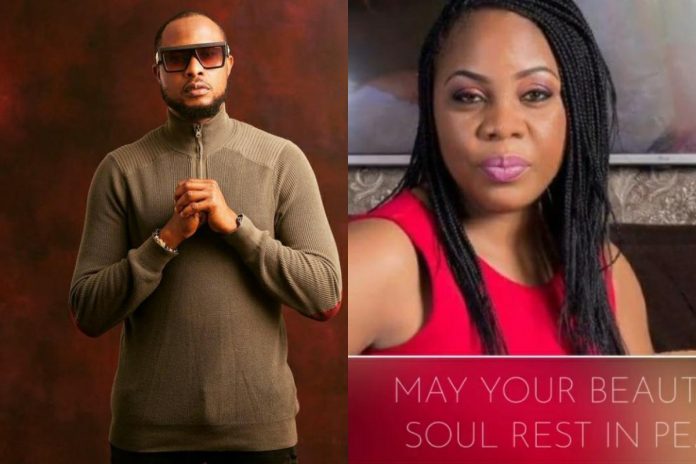 Veteran singer, Chibuzor Orji, more known as Faze twin sister has died two days to the celebration of their 44th birthday, Njenje Media News reports.
The musician shared a video of his sister in an Instagram post on Monday and added that he knows she is in a better place.
"It's a sad day. My Twin sister has left me just two days to our birthday. We the Oji family take strength in knowing that she'll never have to deal with this world's problems anymore. We know she's in a better place now,"
Faze did not reveal the cause of her death.
Njenje Media News recalls that Faze,a member of the defunct hiphop and R&B music group Plantashun Boiz that had members 2Baba and Blackface came into prominence in the early 2000's and released two albums Body and Soul in 2000 and Sold Out in 2003 respectively. The group later split up and they went on with their solo careers.
According to Wikipedia, After the split of the Plantashun Boyz in 2004, Faze signed to Solomon Arueya's Westside Music Label of Lagos, Nigeria, to produce his first solo album titled Faze Alone. The album achieved platinum status with sales of 1.2 million units in its first month. The single "Faze Alone" did enormously well on Nigerian music charts, reaching number 1 on music charts of notable radio stations like Rhythm FM, Cool FM, and Ray Power FM. The singles "Miss U" and "Angel Gabriella" from the Faze Alone album were also well received. The album introduced Faze's signature vocals including his ability to sing the highest note by a male in the Nigerian music industry. In 2006 he won the Hip-Hop World award for Best Vocalist. He releases his material through the record label he owns, Independent Entertainment.
He went on a creative hiatus for a few years during which he disappeared from the music scene. The reason for this hiatus was, in his own words, " to study the type of sound being made everywhere so I can fix myself in it without deviating from my real self. That's just it."