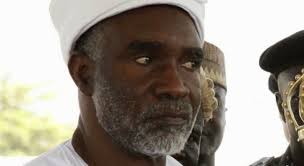 Former Governor  of Adamawa State Murtala Nyako has described as disgust, the ongoing All Progressives Congress membership revalidation, noting that such exercise is unattainable in advanced country.
He made his position known while fielding questions from newsmen shortly after his membership revalidation at his electoral ward in Mayo Belwa local government area of the state.
He however urged party members to work for the interest of the party since its national leadership has made it mandatory.
Recently, the pioneer national chairman of the All Progressives Congress (APC), Chief Bisi Akande, frowned at the ongoing membership registration and revalidation exercise of the party, describing it as unnecessary waste of resources.
Former governor Murtala Nyako  also expressed diverge view on the exercise which he says in advance democratic country, such exercise is not applicable to card carrying members.
He called on the party faithful to give maximum support toward the success of the exercise since it has been mandated by the national leadership of the party.
He however urged party faithful and prospective members to register and validate their membership.
The former governor is optimistic that APC would reclaim the State in 2023.
The All Progressives Congress pioneer members across the country have expressed divergent views on the ongoing revalidation exercise.
Gov Nyako is one of the founding fathers of the party who want the best out of the revalidation membership exercise across the country.