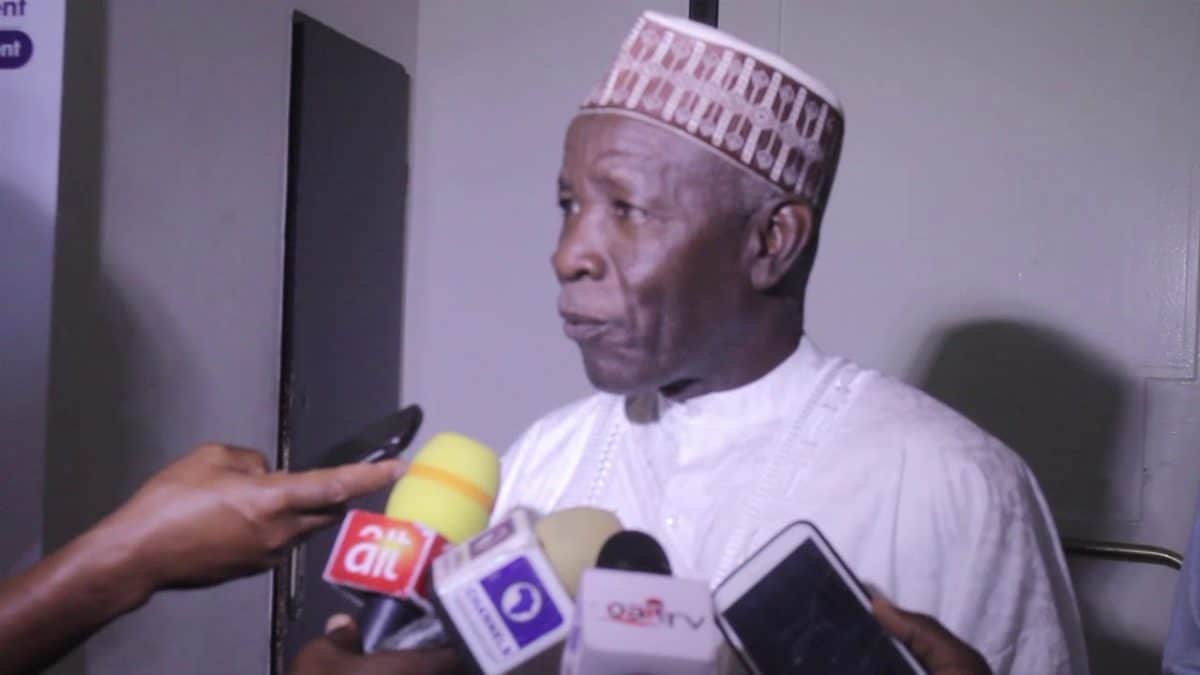 A chieftain of the New Nigeria Peoples Party, Buba Galadima, has responded to a recent claim by President Muhammadu Buhari's spokesperson, Femi Adesina, that his principal would leave Nigeria better than he met it in 2015 in terms of security and the economy.
Adesina had, in a statement on Sunday, claimed Buhari would not be leaving Nigeria the way he met it.
Reacting, Galadima prayed for God to visit Adesina with what the common people suffer daily in Nigeria.
Galadima said on Arise Television's Morning Show program on Wednesday, "We wish that he (Buhari) could have kept the country (as he met it) on May 29, 2015. We could have clapped for him and escorted him to Daura or wherever he intends to live after leaving office.
"The man has set Nigeria 100 years back, divided Nigeria across religious lines, along ethnic lines and crashed economic policies that have left the dollar which he met at N157/$1 and he's now leaving it at N800/$1, that is if you see the dollar to buy.
"And insecurity was confined to the North East generally, except some dark spots that had happened in Abuja, Kano, and some few other places. Today, you cannot travel to any part of Nigeria with your eyes closed. You have to spend the night praying that God delivers you.
"If that's the kind of Nigeria that Femi Adesina wants, then I pray to God to visit him with what the common people suffer daily in Nigeria."