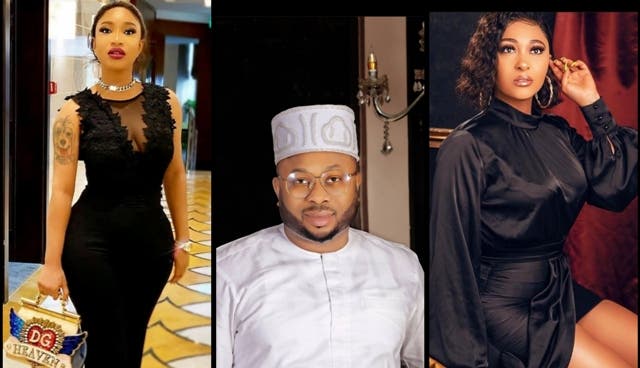 Nollywood actress Tonto Dikeh's ex-husband, Churchill Olakunle has in a new twist introduced his former personal assistant (P.A), Rosy Meurer as his new wife, Njenje Media News reports.
It would be recalled that Actress Meurer's name was mentioned in the Churchill's divorce brouhaha after Tonto Dikeh had alleged that he was having an extra marital affair with Meurer, his then P.A. in 2017.
Meurer had come out back then to debunk the allegations, saying Churchill was like a brother ton her.
In a shocking twist, Churchill in a birthday message to Meurer on Monday, on his official Instagram page addressed Meurer as Mrs. Churchill.
He wrote;
"A special sunrise, on this precious day, a great woman was born. During my hard times when depression would have taken the better part of me, you were my bedrock,"
"When it was like the whole world was against me, you stood by me, even took some missiles because of me.''
"When I thought I lost it all, you encouraged me to hope in God that He will give me back all l have lost."
"Happy birthday Mrs. Churchill. Age with grace, l have got your back 24/7 by the special grace of God"
This may have yet proven that Tonto Dikeh's allegation that the two were having an affair back then is true or maybe their affair started after the divorce. Njenje Media News can not be authoritative on this but time will reveal all things.