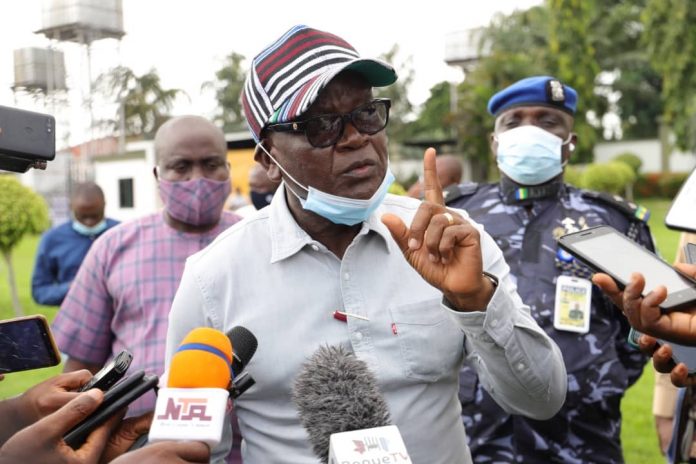 13 September, 2021
Written by O C Eriobu
Exposing the RUGA game plan
Rural Grazing Area (RUGA) is essentially an attempt to create 36 local Government Areas for Fulanis in the 36 states of the Federation.
Although RUGA would start off as Rural Grazing Areas as the name connotes. Ultimately, In about 20 years time,, it would morph into Fulani controlled Local Governments Areas in all states of Nigeria, by which time you would be hearing things like, we are Fulanis of Oyo State, Edo State, Enugu state and so on. A ready made community for their ever wandering relations from all over Africa to settle into whenever they arrive Nigeria. In preparation for their final onslaught to wholly take over Nigeria in continuation of the conquest jihad of their founding father Usman (ottoman) Dan Fodio. Students of history will recall that he's a direct descendant of the founding father of the Ottoman Empire; Osman Ghazi, as well as what he did upon arriving in the geographical space known as Northern Nigeria. Today's noise is simply an attempt to finish the conquest, settle the entire African Fulanis in Nigeria to create a new Ottoman Empire in the world's final frontier; Africa.

Historically, this people reside in the bushes wherever they come across green vegetation they consider good enough for their herd, they migrate there, set up their tents or build their mud houses(hut) and over time turn that settlement into their village. They may not be educated but they have mastered the instrument of statehood since the time of Osma Sultan of Turkey's Ottoman Empire. Hence as soon as their village grows into their immediate host community, they go after the nearest local government which is their first point of contact with modern statehood.
It has happened in Southern Kaduna and Jos in Plateau State in particular.
There was the 1966 RUGA created in both locations which I have personally visited.They grew into their nearby villages, thereafter the Fulanis started fighting the locals over control of the nearby Local Government Areas, which is serving the immediate community. This is responsible for the never ending Jos and kaduna crises which has been ongoing for years before this present escalation.
For the sake of this article, I'll focus on Jos which I'm more familiar with
Following incessant killings, during one of those infamous state and local government creations, Jos Local Government was divided into Jos north and south local governments. Jos north still serves the Jos metropolis while Jos south from Bukuru to rural Jos as far as the new government house in Rayfield is firmly under the control of Fulani settlers. The problem there today is in the rural part because the rural natives of the area are still there as the indigenous people and would not just give up their interest in a local government which they are directly under. Hence, the present killings are always targeted at the natives in rural Jos South local government.
It is for this interest in Local; Government Areas that Buhari aggressively pursued and signed the Local Government Financial Autonomy bill into law so their allocation would always get to them without the interference of any state governor.

For those of us who served(NYSC) in the north we know stories of how they gather on month end Friday's to share allocations (salaries)of which in some cases they include the serving youth corpers. Secondly, If you've had northern security men in places like Lagos, you might have heard them say that they get paid some kind of salaries in their local government.

That's all this RUGA thing is all about.
It is at the heart of this entire crisis. The fulanis whose fathers were brought in to fight the civil war were told that Nigeria belongs to them, since winning a war comes with occupation in their conquest culture,but they are still wondering why they've not been able to occupy the entire country, yet they see Igbos whom they were told lost the war owning properties and businesses all over.
Hence, at every given opportunity their leaders such as Buhari are mentioning Igbo traders in the north and properties.
If they successfully plant RUGA settlements today, 20-30 years down the line, be rest assured that they'll all become Fulani controlled Local Governments that get direct federal allocation which they would share hand to hand, hut to hut. In the future, when and if 36 new local governments are created, no ethnic group will complain because each of their states would get one.

They are so desperate that they have reworked it into National Agricultural Land Development Authority – to set up integrated farm estate in all the 108 Senatorial district across the whole federation.Whilst the project is said to have been completed in Daura Katsina State,It is also said that Ogun State provided 70 hectares of land while states like Borno and kogi have provided somewhere between 1000 and 700 hectares of land for the project that will also house herders. We know that not all states have enough land for farming. States such as Lagos, Rivers and Anambra certainly do not and should not be deceived into buying into the project.
I hope this ultimately serves as a warning to Southern governors unless they want to someday in the near future subject their people to the type of perennial killings seen in Jos and Southern Kaduna

Written by O C Eriobu