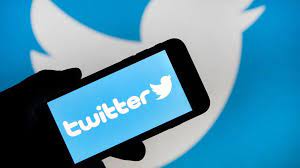 The Nigerian Government has announced that very soon, the debacle over the activities of microbloggin plaftorm, Twitter will become a thing of the past, Njenje Media News reports.
The government said it is 'very close' to resolving the issues it had with Microblogging platform Twitter that led government to place a suspension on its operations in Nigeria
Njenje Media News recalls that the Nigerian Goveernment had suspended the Jack Dorsey owned platform after it accused it of sponsoring a destabilization plot against the governement of Nigeria. The suspension also coincided with the deletion of President Muhammadu Buhari's tweet on the Mazi Nnamdi Kanu-led Indigenous People of Biafra, IPOB.
The Minister of Information and Culture, Lai Mohammed gave the assurance while briefing State House correspondents at the end of the virtual Federal Executive Council, FEC, meeting presided over by President Muhammadu Buhari at the First Lady's Conference room, Presidential Villa, Abuja, FCT.