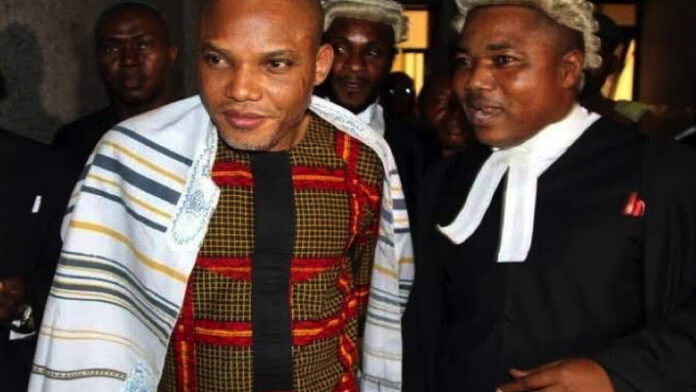 Barrister Ifeanyi Ejiofor, the legal counsel to Mazi Nnamdi Kanu, has confirmed to Njenje Media News that the case between his client, and the "Federal Republic of Nigeria coming up on Monday the 26th of July 2021 will still go on as scheduled, at Federal High Court Abuja.
In a statement made available to Njenje Media News, it reads;
UPDATE ON F.R.N VS MAZI NNAMDI KANU

"We have just received a confirmation from Federal High Court Abuja, that Hearing on Our Client's case above referred will still go on as earlier schedulde on Monday next week being the 26th Day of July 2021".
"Remember Mazi Nnamdi Kanu, and the entire Legal team in your prayers".
"Thank you all and remain blessed"
Barrister Ifeany Ejiofor