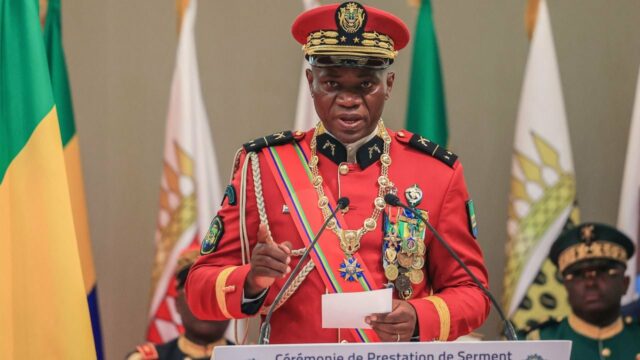 General Brice Nguema, cousin to ousted President Ali Bongo, says Gabonse will have the chance to hope under his regime, promising a free and fair election.
Nguema made the speech after his swearing-in, noting that his government is "made up of experienced people."
"With the new government, made up of experienced people, we're going to give everyone a chance to hope," Nguema said.
He also pledged to preserve the achievements of democracy, free and fair elections, and amnesty for prisoners of conscience in the country, but failed to specify when his regime would restore civilian rule in the country.
Recall that Nguema last week said he was not in a hurry to restore civilian rule in Gabon.
Gabonese celebrated the coup, which brought him to power, with many saying it ended the 56-year reign of the Bongos dynasty. However, the opposition party candidate claimed victory in the August 26 election, dismissing the coup as a "family affair."
Nguema had led the military officers that toppled the Bongo government on Wednesday.
The coup came shortly after the president was declared the winner of the controversial election that would have seen him stay in office for a third term.