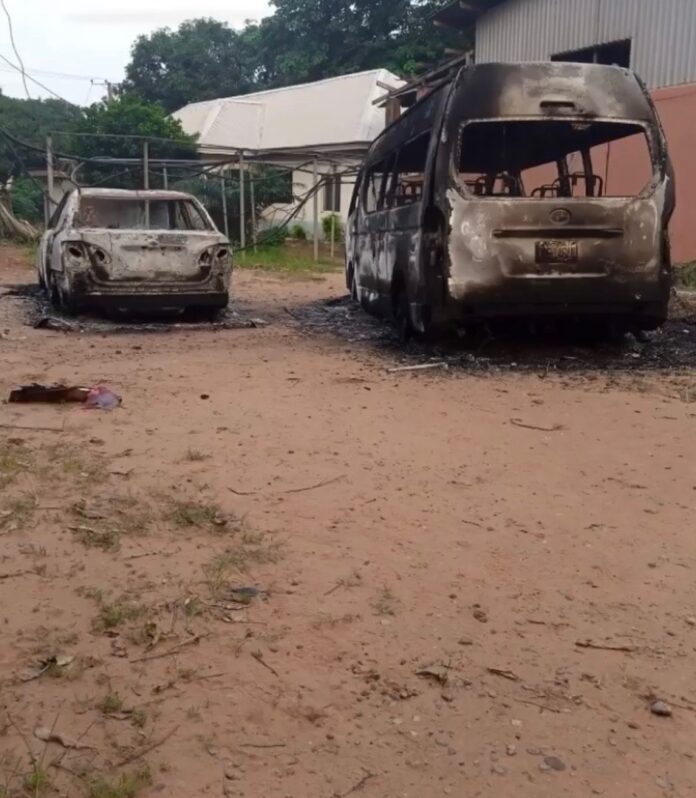 Gunmen in the early hours of Monday, 30th May, 2022, invaded the premises of Anambra Broadcasting Service (ABS), Awada, Onitsha station.
The gunmen believed to be part of the rampaging group that have terrorised parts of Anambra these past months set a building on fire, a bus, and a vehicle parked in the premises belonging to a staff who had worked overnight.
In a video obtained from UmunnaTV by NjenjeMediaNews clearly showed burnt houses and vehicles.
Thankfully, no life was lost although the gunmen brutalised the staff they met in the premises inflicting wounds on them.