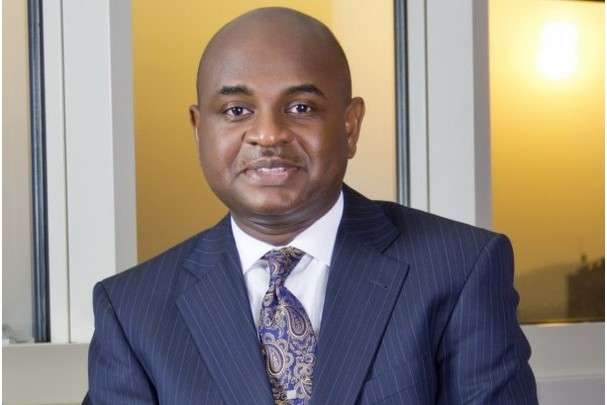 A former Deputy Governor of the Central Bank of Nigeria, Professor Kingsley Moghalu has berated the Nigerian government for allowing politics to stand in its way to improve the economy of the people, Njenje Media News can report.
He made this known in a one-on-one virtual interview session with Maazi Tochukwu, CEO Ezeoke Njenje Media Group.
According to the 2019 Young People's Party (YPP) Presidential Candidate, the performance of the Muhammadu Buhari led government on the Nigerian economy has been extremely weak.
In his words;
"The management of Nigeria's economy has been very clear about it, it's not something deeply informed by knowledge, we don't see the political will to make certain reforms that would make the economic environment better for businesses and for business people, commerce and industry. And the two things that are holding down the Nigerian economy, number one is politics, number 2 is politics. There are vested interests that benefit heavily from state control of a lot of economic activities in the market and if you don't let those things go, so that the market would set the price, including the price of petrol, but many other things as well, once the government controls anything, there would be arbitrages, those who have access will use it to benefit themselves, whether it's foreign exchange, whether it's petrol, whether it's anything else."
"Nigeria is a very big country, we have a very big economy that can go and create wealth for Nigerians but I think the government of Nigeria is standing in the way of Nigerians becoming prosperous as citizens."
Prof. Moghalu further added that Nigeria's over-reliance on crude-oil formed a major part of the reason Nigeria went into recession. He opined that Nigeria's major foreign exchange earnings came from crude oil and warned that the only way to fix that is the fundamental constitutional restructuring of Nigeria so that it would stop being a mono-productive economy, where people and various interests would stop lobbying to control the Federal Government because of the access to crude oil reign.
"If you restructure Nigeria and every region is self-reliant, that can generate its own revenue and make use of the resources that exist in its soil, without those resources being owned by the Federal Government, where they give monthly Federal allocation to States, then Nigeria would begin to prosper economically because economics is about incentives, right now there is no incentive for the Nigerian economy to structurally improve."
"Today the oil price is about 70 barrels, some people are celebrating, what a joke?"
"When will we learn, this is a Yo yo, up it goes, down again, there is no stability, you can not predict it. So this is the problem. "
He posited that Nigeria needs leadership that can colonize the future, with a political will to make that happen.
"We are being led by people who can not see the future and envision it, and people who have the political will to create that future, and so that's the point, we have to be able to colonize the future, that is what Japan did, that is what Singapore has done, that is what China has done, it requires leadership, it requires political sagacity, it requires the ability to map out a vision to the citizens and communicate that vision to them and everybody puts their shoulder to the wheel in one direction, that's what creates development. It is first a political process and then an economic process", he added.