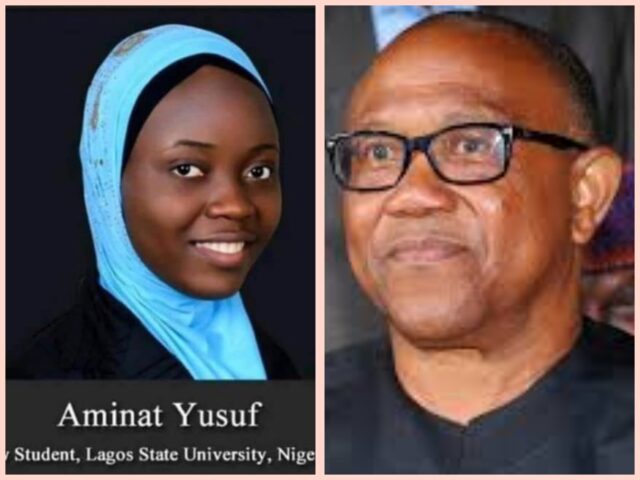 The Presidential Candidate of the Labour Party, Mr Peter Obi has congratulated Miss Amina Yusuf, the best graduating student of the Lagos State University (LASU).
Amina had achieved the feat with a CPGA of 5.0.
Obi took took to his Twitter page to congratulate her, noting that her achievement shows the possibilities open to the girl child in Nigeria's drive to greatness.
In his words:
"I congratulate Aminat Yusuf who has just emerged as the best graduating student at the Lagos State University.
"Her record CGPA of 5.0 is a tribute to hard work, determination and focus.
"She has demonstrated once again the immense possibilities of our nation. Her achievement shows the limitless possibilities open to the girl child in our drive for true greatness.
"More importantly, by her achievement, Aminat has demonstrated that in the New Nigeria that we look forward to, excellence is not a function of religion, gender or location on the national compass.
"Achievements such as this show, once again, that our drawback remains the breed of leaders who use ethnicity, religion and gender to divide our people and obstruct our national progress.
"Aminat, please accept the garlands from a proud and grateful nation. Keep the flag of the New Nigeria flying. -PO