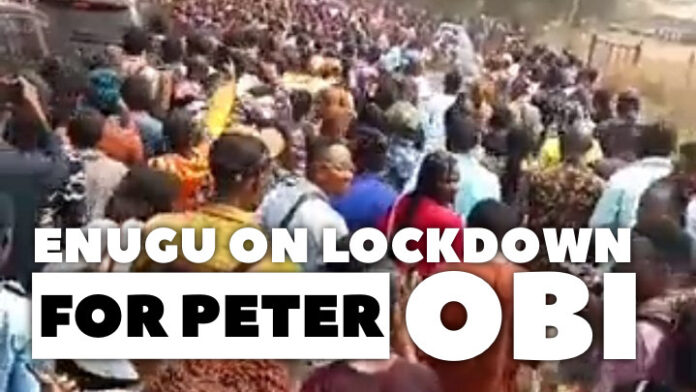 "The Obi-Datti Presidential Campaign wishes to dismiss, as useless, fake and unfounded reports of an assassination attempt on our Presidential Candidate today in the course of his ongoing Enugu state Campaign Rally tour".
"The video clip was a routine crowd control scene as excited supporters trooped out to greet him at an appearance at his alma mata the University of Nigeria Nsukka earlier today".
Watch https://youtu.be/4t_Bu-4OhXk
"Mr Peter Obi and his campaign team are hale and hearty and the campaign train continues to be received by unprecedented welcome as it bestrides the nation".
The statement was released to NjenjeMediaNews by the head of media, Diran Onifade.
Below is the video of the mammoth ground that came out for him in Enugu.