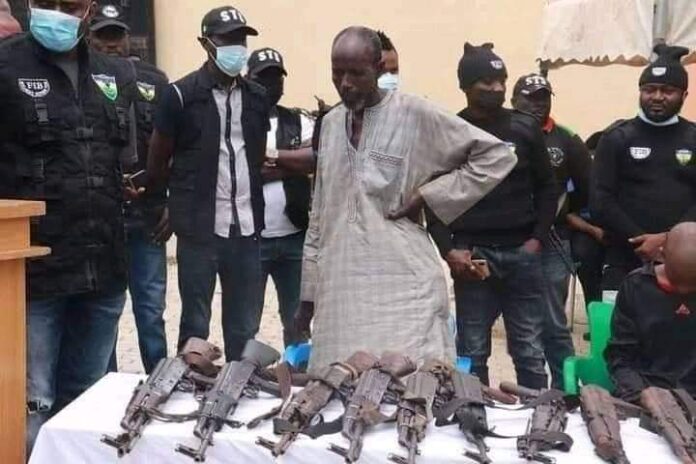 Umaru Mohammed, a 60-year old man has been arrested by the Police after he was caught conveying Rifles and Ammunition to Bandits/Kidnappers along the Highways all across the North and Southwest using a Special compartment made to hide the Rifles in his Car,Njenje Media News reports.
According to findings, the kidnappers and bandits in turn pay him him two hundred thousand naira after he has helped them transport the rifles to the kidnapping Point along the Highways and days later, another 200k for bringing the Rifles back after the kidnappings and Ransom Collections.
While being paraded by Police Force PRO Paraded before the press on 16/6/2021, Umaru said his old age and grey hair made it hard for security agents to suspect him while he ply's his trade along the highways.
.