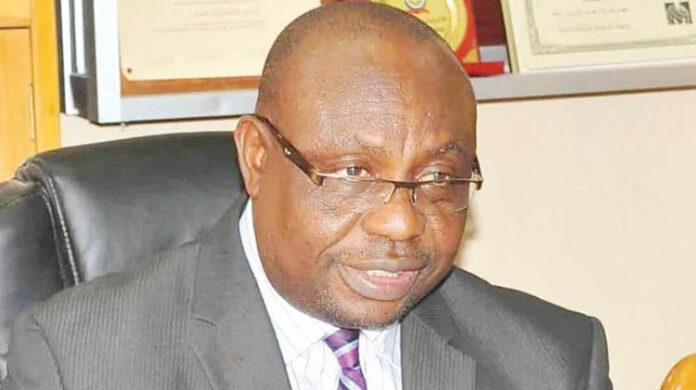 The Independent National Electoral Commission has disclosed that political parties cannot serve as a watchdog to the electoral umpire's activities.
The INEC National Commissioner and Chairman of Information and Voter Education Committee, Festus Okoye, who said this on Sunday night, explained that the commission had been created to serve as a regulator for political parties and not the other way round.
The PUNCH reports that the LP on March 10, 2023, said the electoral umpire deliberately came up with its idea of reconfiguring BIVAS after its presidential candidate, Peter Obi, sought to examine the election materials.
The party also faulted the commission's claim of backing up the data retrieved from the BVAS without the presence of independent witnesses and representatives of political parties.
The PUNCH reports that the Presidential Election Petition Court sitting at the Court of Appeal in Abuja granted the commission's request to reconfigure the BVAS that was used for the presidential poll.
Speaking while featuring on Channels TV's Politics Today, Okoye insisted that the request by the Labour Party to monitor the commission's process of reconfiguring and backing up results on its Bimodal Voter Accreditation System machines would not be granted.
"On the issue of a political party saying they want to come and look at our cloud, IReV or into the brain of the BIVAS, the commission will not allow that to happen.
"Every political party that deploys polling agents has a copy of the polling units level results and if a political party now says they want to come into the commission to look at the same thing their agents have already, we won't allow that to happen because the laws do not allow that.
"Look, the commission is the regulator of political parties and the political parties cannot, just because of so many things taking place, come around and wants to regulate the commission. The commission will now allow that to happen," Okoye said.
He also added that parties and individuals planning to make known their grievances through peaceful protest over the conduct of February 25, 2023 presidential poll will be welcome at the commission's headquarters.
"In terms of the issue of protest, the commission is a public trust. And as far as the commission is concerned, any Nigerian who has any grievance has the constitutional and legal right to come to the commission to protest.
"The commission will not prevent any individual or group of individuals, any political party or association not to protest because the commission is a public trust and a public institution and we cannot prevent anybody from coming to protest," he added.