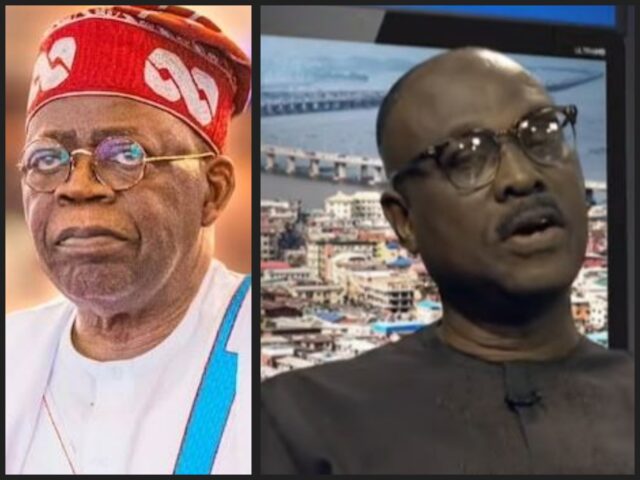 Investigative Journalist, David Hundeyin has opened another can of worms on President Tinubu's educational qualifications.
This time, he is positing that one Durojaiye Ogunsanya, a purported Chicago State University classmate of President Bola Tinubu do not exist.
The media space was awash with the news that one Durojaiye Ogunsanya gave an interview where he alleged that he was a classmate of the Nigerian leader at the Chicago State University.
Hundeyin has now alleged that the person is fake.
In his words:
In his words:
"Everybody and their dog is now reporting that one "Durojaiye Ogunsanya" appeared on TVC claiming to be Tinubu's coursemate at @ChicagoState.
"Exactly NONE of them bothered to do a 5-minute fact check to even establish whether anybody called "Durojaiye Ogunsanya" even exists. A simple refined string search on Google using that search keyword shows very obviously that this is a made-up identity.
"The only time the name "Durojaiye Ogunsanya" appears on the entire internet is in news articles reporting about the same TVC appearance. Someone claiming to be a "public affairs analyst" cannot possibly have a web footprint that is literally zero.
"This idiot appeared on TVC using an assumed identity to make a claim that everyone with a functioning pair of eyes knows is not true, and look at "journalists" queuing up to report and amplify this nonsense.
"Meanwhile none of them has reported that the FBI is preparing to release 2,500 pages of its dossier on Tinubu, or that @ChicagoState yesterday in court disowned the forged certificate that Tinubu submitted to INEC.
"Just another instance of mainstream Nigerian media being daft and incurious while queuing up to parrot an official line, just like how they all reported that @hadisirika attended one "Petroleum Helicopters Institute" in the USA – a place that does not exist.
"If you like yourself and you want a better life for your children, FUND INDEPENDENT MEDIA.