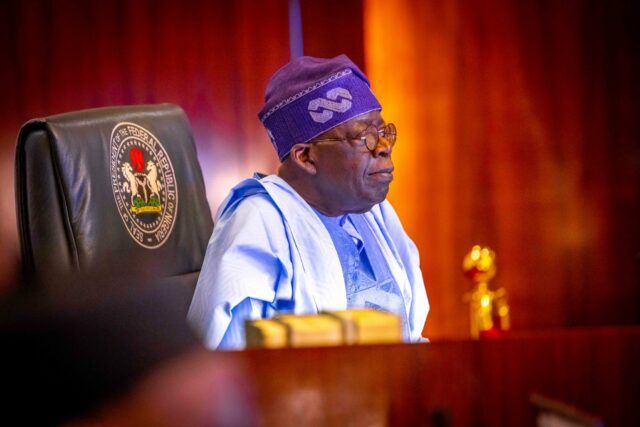 A chieftain of the New Nigeria People's Part (NNPP), Ambassador Olufemi Ajadi Oguntoyinbo, has said recycling of old politicians by President Bola Ahmed Tinubu is a disappointment.
He said this while reacting to Tinubu's minister-nominees on Monday.
Tinubu had last week sent the names of his minister-nominees to the National Assembly.
Oguntoyinbo, who contested the gubernatorial election on the platform of NNPP in 2023 in Ogun State has however said that Nigerians were expecting young and energetic persons as ministers.
He insisted that many Nigerians have been suffering untold hardship as a result of removal of subsidy on petroleum products.
He called on Tinubu to immediately provide succour to Nigerians who have been suffering.
"We are expecting young and energetic Nigerians as Ministers. The recycling of old politicians in Tinubu's cabinet is a disappointment.
"Nigerians at this time needed committed, highly resourceful youths, not recycling of old and bemused politicians, most of whom did nothing tangible in the states they ruled for eight years.
"President Tinubu is getting it wrong with the calibre of people he has picked to work with. Most of the Ministerial nominees have been in government since 1999.
"First of all, you can no longer delay the palliatives because your policies are bitting hard on ordinary Nigerians ," he said.