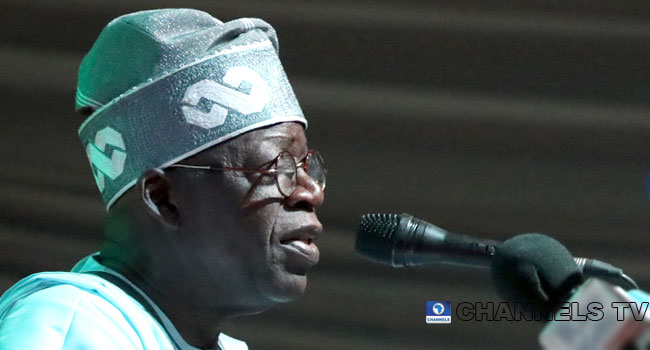 The National Leader of the All Progressives Congress (APC), Asiwaju Bola Tinubu has said Nigerians should not worry anymore, as they will feel safe under President Buhari's government, Njenje Media News reports.
The former Lagos Governor while speaking during the Special Ramadan Prayer Tafsir on Sunday at the Lagos House in Marina, Tinubu said Nigerians will feel safe under President Muhammadu Buhari's government.
According to Tinubu, things will get better in the long run.
In his words:
"We know when it started but we don't want to give excuses. This government will perform, Nigerians will feel safe and be happy," he said.
"There is the twist and tone in democracy. We just have to build, tolerate each other and express love and harmony."
The APC National Leader said the Commander-in-Chief would not want Nigerians to be slaughtered, kidnapped, or killed.
While noting that the security issue has its own perspective, Tinubu warned against those politicizing insecurity.
He explained that although the APC knows when the security challenges started, it will however not give excuses.