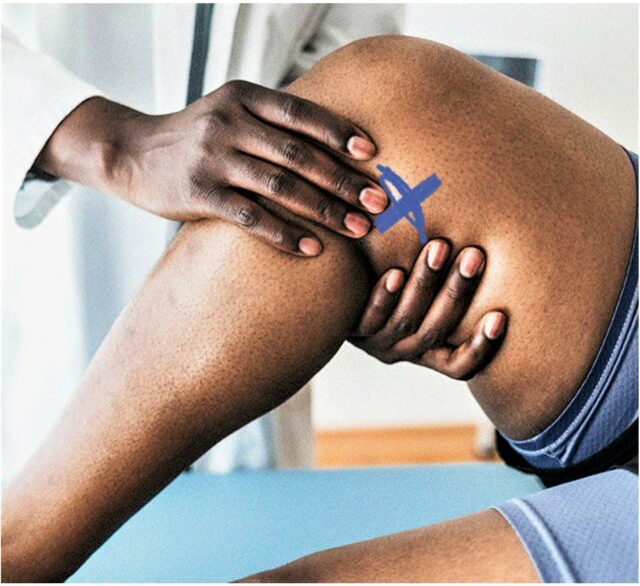 The national president of the Association of Clinical and Academic Physiotherapists of Nigeria, Dr Udoka Okafor has cautioned people living with arthritis to be mindful of the form of exercise they engage in as it could be detrimental to their overall health.
Udoka, a consultant ergonomics physiotherapist, stated this during an to commemorate the 2023 World Physiotherapy Day with the theme, 'Arthritis and Forms of Inflammatory Arthritis', held every September 8.
According to him, the day is an opportunity to educate people on the menace of arthritis and osteoarthritis and also the connection between arthritis and other diseases of civilisation.
The physiotherapist explained that arthritis is a degenerative change of any joint."Any change in the joint that would cause pain, swelling reduced range of motion of the joint is called arthritis.
"Arthritis is loosely categorised into two depending on the cause: whether it is a result of ageing – degenerative – or if it is inflammatory arthritis, caused by infection or other causes where there's usually swelling, tenderness, and painfulness of the affected joint.
"For arthritis, we use the word 'degenerative', which refers to changes that have to do as a person gets older. It affects the larger joints of the body: the hip, shoulder, knee, neck, and joints of the lower back while inflammatory arthritis affects mainly the smaller joints of the body and it causes swelling", he explained.
Speaking against the backdrop of this year's commemoration, the physiotherapist warned that people living with arthritis should consult a physiotherapist to know the forms of exercises they could engage in, as certain exercises could worsen their health outcomes.
He said, "There are specific exercises recommended for a person living with arthritis. There are exercises that a patient living with arthritis should keep away from.
"An example is jogging. A patient who does a lot of jogging lands on the body weight and the body weight is impactful on the knee joint. The most common joints of the body affected by osteoarthritis are the hip, knee and ankle joints.
"So, each time a person jogs, you land on those joints and if those joints are already affected by arthritis, it means that you are weakening the joints the more."
Giving insight into some exercises that arthritis patients could embrace, Udoka, who is also an associate professor at the University of Lagos Teaching Hospital, suggested that persons suffering from arthritis of the knee could engage in swimming, brisk walking, cycling, and aerobics.
"They are safer for a patient who presents with knee joints rather than subject them to jogging," he explained.
"If society is educated on the menace of arthritis, it will help people modify their lifestyles because if we have an active lifestyle, it helps to reduce the impact of arthritis."That's why we use this World Physiotherapy Day to emphasise arthritis and the role of physiotherapy in the management of arthritis. That's what we do."
Speaking further on this year's theme, he advised parents not to ignore any joint swellings they notice in their children noting that children also suffer inflammatory arthritis.
"Inflammatory arthritis is common.
It's just that sometimes patients don't present in the hospital when they have it. Sometimes, you'd just notice a child who has swollen joints and the parents will just say maybe the child has an injury but then the joint is persistently swollen, brittle and painful.
"Inflammatory arthritis is common but not many times they don't present to the clinic except when there are changes like the patient's running temperature or such things."
"In this part of this world not many times present in the hospital just because of inflammatory arthritis."
He urged parents to pay attention to their children and any change they notice in their joints and report to a nearby clinic promptly.