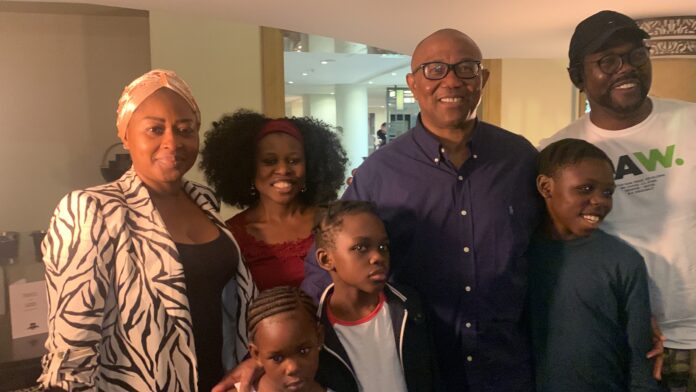 For Nigeria's incoming President, his brief stopover in London enroute his tour of Western countries was to be as quiet and without any incident as possible as he would have preferred a few hours of rest before continuing on his journey, but Nigerians in London wouldn't have any of it, as they either insisted on a brief chat, a photo session or that he accepts a souvenir of good wishes no matter how little it is.
For Rwang David Chall, a Plateau man and his family, having a family photograph with the incoming Nigerian President was all he wanted, and it was a very easy request to grant, because whatever makes Nigerians happy gives him joy.
Like Rwang, many Nigerians in the diaspora are excited about Peter Obi's candidacy because they see him a ray of hope for a Nigeria they can be proud of and return to.
The Nigerian diaspora contributes enormously to Nigeria's economy through constant repatriation of funds for business, development and family support, and it goes without saying that they have huge influence on the voting pattern down home.