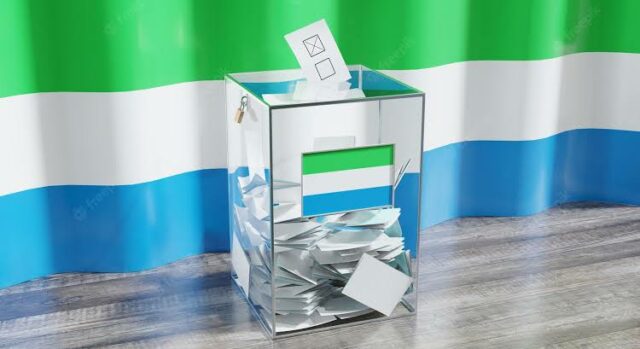 The largest opposition party in Sierra Leone has publicly rejected the results of President Julius Maada Bio's national election, alleging "glaring irregularities," and called for a rerun of the June 24 vote.
Bio was re-elected for a second term with 56% of the vote, narrowly avoiding a run-off against main opposition All People's Congress (APC) challenger Samura Kamara. However, Kamara has called the official tally into question, and European election observers have identified statistical irregularities.
The APC declared in its first official statement on the full results on Friday that the outcome was unacceptable "given the glaring irregularities and violations of established electoral procedures."
The APC also sought the resignation of election commission officials, a rerun of presidential and legislative elections within six months, and said it would request that Bio, his wife, and a number of ministries and top officials be barred from leaving the country.
The standoff could worsen tensions that led to violence breaking out before, during and after the vote.
The United States, Britain, Ireland, Germany, France and the EU last week said they shared the concerns about a lack of transparency in the vote-counting process, and that significant logistical problems had hampered voting in certain areas.