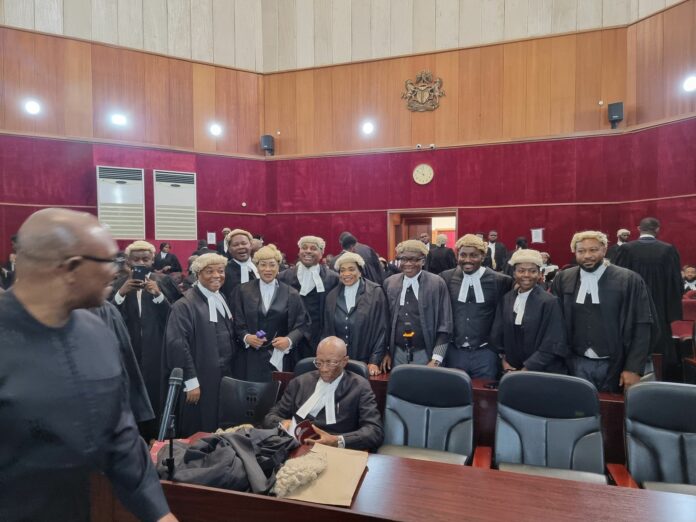 The pre-trial in the case of the petitioners, Peter Obi and the Labour Party, has ended and the court of appeal has presented their report. The court has given the petitioners three weeks to present their petition, with the trial proper commencing on Tuesday, 30th May, 2023, NjenjeMediaNews reports.
This three-week window for the petitioners to present their case is in contrast to the rumoured seven weeks initially. In addition, all petitions have been consolidated. Proceedings are expected to continue until the end of August, 2023.

In a related development, the Supreme Court of Nigeria will rule this Friday on the case of double nomination by the Vice Presidential candidate of Tinubu, Shettima. All eyes are on the judiciary as regards this ruling.
The case is of immense importance as it could decide the fate of the upcoming swearing in of the President-(S)Elect.
It could also have far-reaching implications for the future of the nation's political landscape.
The case has attracted the attention of political analysts and legal experts alike, who are all keen to see the outcome of the proceedings. With the pre-trial now closed and the trial proper set to commence, the nation will be eagerly awaiting the outcome of the proceedings.
The case is of immense importance to both the petitioners and the respondents, and the nation at large. It is expected that the outcome of the trial will be a significant determinant of the future political landscape of the nation.
Credit: @MediaNjenje