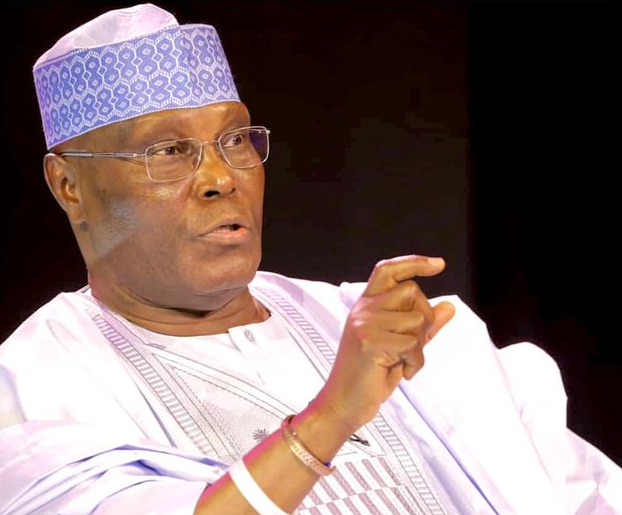 Atiku Abubakar, candidate of the Peoples Democratic Party in the February 25 presidential election, has called on Peter Obi of the Labour Party and Rabiu Kwankwaso of the New Nigeria Peoples Party (NNPP), to join in his move to unseat President Bola Tinubu.
Atiku, who came second in the election, had challenged the victory of the president in court, but lost as the Presidential Tribunal, struck out his petition.
The allegation of forgery was one of those dismissed by the presidential election court.
Despite the court's ruling, Atiku continued his case at the US court, which eventually ordered release of official documents Atiku is seeking to include in his appeal at the Supreme Court.
He had argued that there were discrepancies in the certificate Tinubu submitted to the INEC which should have rendered him ineligible to contest the election.
Speaking at a press conference Thursday in Abuja, Atiku said said it should not have taken weeks or months for security agencies to verify certificates of candidates who present themselves for higher office.
He said every Nigerian, whether home or abroad, was embarrassed by the certificate scandal of Tinubu.
"The reputation of Nigeria is at stake. I am a democrat by conviction and citizen of a country that I love.
"This quest is not for or about Atiku Abubakar. It is a quest for the enthronement of truth, morality, and accountability in our public affairs.
In line with this, therefore, I am calling on all well-meaning Nigerians, leaders of thought, our religious leaders, our traditional leaders, our community leaders, our political leaders, and in particular, Governor Peter Obi of the Labour Party and Governor Rabiu Kwankwaso of the NNPP and, the leaders of every political party in Nigeria.
"And, indeed, every single person who loves this country, as I do, and who wishes nothing but the best for the country, as I do, to join me in this campaign to enshrine probity, accountability and the basic principles of justice, morality and uprightness in our country and in our government.
This is a task for each and every one of us. "I must thank our lawyers, both here and abroad, for helping us bring clarity to this issue that has dragged for about half of a century," he said.