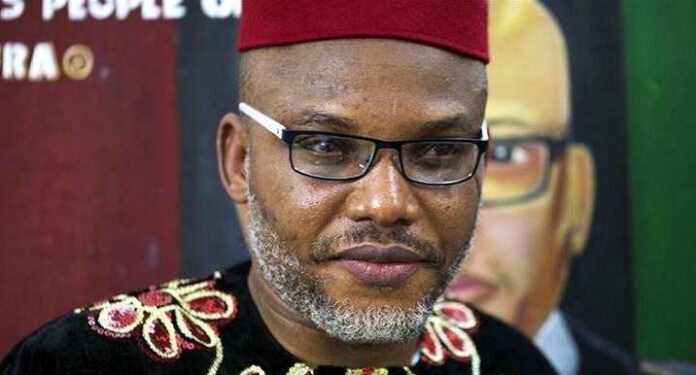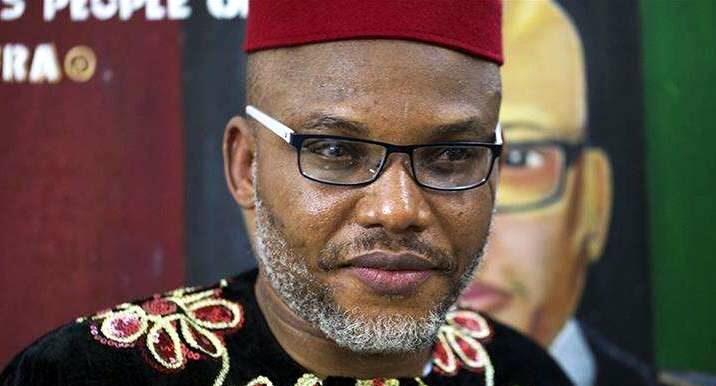 international community to recognize the illegal and criminal proscription of the otherwise peace-loving IPOB,which is currently on appeal.
5. That it will be foolhardy of our people not to decipher,see through and recognize the dangerous prevailing international conspiracy to blackmail his peaceful IPOB movement and portray UmuChineke in bad light as vicious and murderous kidnappers and armed killers; whereas, they are not, have never been,and will never be.
6. That the criminal elements who have been imported into our land to desecrate same should know that kidnapping is a criminal offence of grievous nature for which the Holy Bible sanctions the execution of the perpetrators. Onyendu maintains that Kidnapping is evil and alien to our culture and psyche as a people of God.
7. That anyone who is involved in any form of criminality under the thin guise of freedom-fighting is an enemy of our peace-loving and hardworking people; and also of Onyendu too.
8. That UmuChineke should know that our people are surrounded by many enemies and as such, must be circumspect about their actions and utterances before the World,so as not to fall prey into their boobytraps and already dug pits.
9. That the World is watching with keen interest, even as those fully funded by the enemies, and who do not want Onyendu to be freed,are desperately exploring all avenues to carry out their evil and nefarious activities,so as to later turn around to blame and hang these on Onyendu and his peaceful IPOB movement.
10. More importantly, that discerning minds should understand that the reason why the Federal Government of Nigeria has refused to obey the Court of Appeal order which directed his unconditional release non further prosecution,and even refused to take any steps towards prosecuting their appeal before the Supreme Court, by failing to file relevant court processes before the court, is because they are relentlessly scouting around for possible items and loopholes to blackmail him, his IPOB movement and our people. Our people should never give or dignify them with such ignoble and inglorious opportunity. This is why our people must reject,denounce and fight to a standstill,all forms of criminality in our land which are being perpetrated by the enemies of our people. These are those who are fully engaged in maiming,killing and kidnapping our innocent sons and daughters,so as to mask them as IPOB-engineered atrocities. ENOUGH IS ENOUGH PLEASE !
APPRECIATION
Characteristically, Onyendu thanked his formidable legal team led by cerebral Chief Mike Ozekhome, SAN. He sends his FULL APPRECIATION and THANKS to all EZIGBO UMUCHINEKE for standing firm on strong altruistic principles of emancipation and self-determination and not letting him down. He is PROFOUNDLY GRATEFUL for your uncommon solidarity, love, loyalty and your indomitable spirit of commitment and perseverance.Onyendu continues to urge you all to remain LAW-ABIDING,as you have always demonstrated before the slow infiltration of criminal elements into your just,noble and patriotic cause.
Thank you all, Ezigbo UmuChineke and remain blessed.
We move!
Sir Ifeanyi Ejiofor Esq (KSC).
IPOB'S Lead Counsel.
5th December 2022.