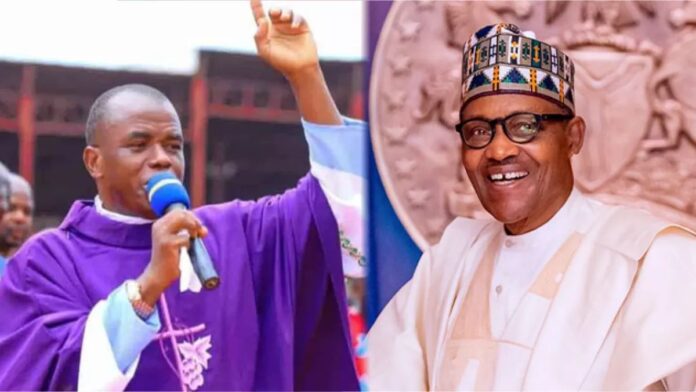 Mbaka made the right call.
The president's silence has been baffling.
His apparent aloofness to the chaos that has engulfed the country is eternally impeachable.
I'm not a fan of Mbaka. I won't score him an A for rationality or consistency.
But calling on the president to resign or be impeached is a call a frustrated supporter can make now.
Shehu Garba is reducing the presidency to a garbage bin
If the Mbaka made an inappropriate request which was turned down, must he then become a zombie?
Perhaps, he was trying to empower his prayer/ministry partners. Pastors do these things. I know senior pastors who promised to take me to a certain president.
Isn't that how the country rolls?
I have never seen a presidency gossip like an iya apati like this.
Okay, Mbaka came to see the president with some businessman
At least he didn't come with sacks. In the days gone by he owld have got sacks of dollars as transport fare.
It is true that a better standard should be expected of a catholic priest.
And a prophet shouldn't contaminate his calling with quid pro quo prophecies.
But how can a presidency degenerate to such gutter sniping?
A childish tit for tat.
One last thing.
One would have thought that Shehu Garba would let the Christian aides do the roforofo with Christian priests so that Garba can concentrate on folks like Gumi.
The president needs friends and not enemies. Garba must must seek emotional intelligence classes.
I hope Father Mbaka has learnt a few lessons from this.
I hope he will let Garba be, so he won't waste his curses on an overzealous messenger. We need as many of those curses as possible to fall on the unknown gunmen terrorizing Igbo land.
I wish Igbo land had one Elijah, who could make the spiritual control the physical. He would have helped father Mbaka sort out the unknown gunmen.
*Ugo Egbujo*