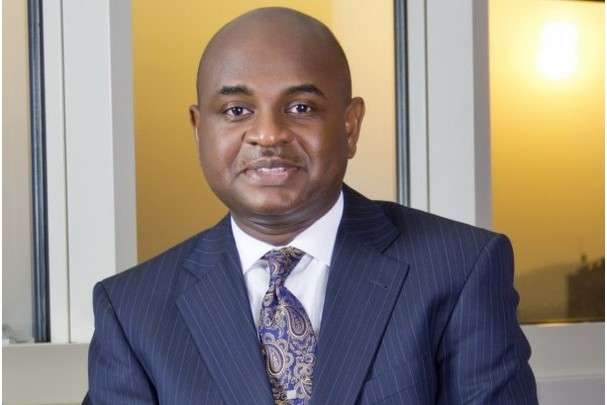 Former Central Bank of Nigeria Deputy governor, Prof. Kingsley Moghalu has once again lent his voice to the fundamental restructuring of the country, Njenje Media News reports.
He made this known in a Video message made available to Njenje Media.
The former Presidential Candidate believes Nigeria's problems can be surmounted if the issues are faced headlong.
In his words:
" I know that it looks like it's all over for Nigeria. But I'll just like to remind each and everyone of us that walking together, we can stabilize Nigeria and make it a prosperous country. But in order to do this, we must all come to the table and address what the fundamental issues are – which is injustice."
He posited that a new structure that is constitutional is expedient.
"Nigeria needs a fundamental constitutional structure. There is no other way out, else, there is a very strong possibility that the country can employ. If it does, and it does so violently, it'll not be pretty."
He further warned on the consequences of a full blown war.
"War and violence do not yield any real benefit for normal man or woman in our country. It means disruption; it means economical dislocation; it means refugees; it means hunger; starvation and all kinds of things. And if that happens, let us be very clear, who is responsible – those who refused the opportunity to fundamentally restructure Nigeria, giving it a truly new people's constitution. That's what we need to do. Let's begin the discussion before it is too late."
Moghalu further charged citizens to be optimistic of a better Nigeria.
"But let's not give up hope. And on the other hand, we cannot have the peace of the graveyard. I don't believe in illusions; I don't deceive myself. I'm very pragmatic. We will and we can face the problems that are facing us, and we can overcome them. But I don't believe in the peace of the graveyard and I don't believe in violence – both are extremes."
"We want justice. We want prosperity. We want jobs for our youths. That's what we want. We need a leadership and a constitution that can give us the kind of leadership that this country desires and deserves."